Soft focaccia with onions and chiodini – easy recipe without kneading
Loading…
Here is a soft focaccia, easy, and without kneading. This focaccia is perfect to cut in two halves and stuff with vegetables such as mushrooms or artichokes in oil, cheese to taste, and cured meat (in case you are not vegetarian).
Ingredients
Flour 450 grams (see tips for more details)
Water 400 ml
salt 1 level tablespoon
sugar 2 teaspoon
olive oil 2 tablespoons
yeast 7 grams
small red onion 1
chiodini mushroom half jar
For the brine:
half a glass of water
olive oil 2 tbsp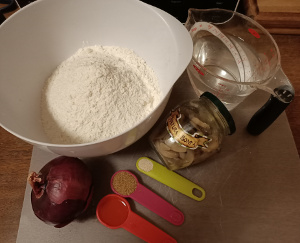 Preparation
First, in a bowl, combine the flour, yeast, and sugar. Mix well using a fork.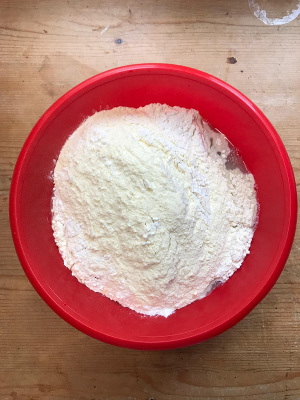 Add water a little at a time, then add oil and salt for last; mix until you get a very soft dough. This dough remains very liquid, in order to make our focaccia soft and full of air.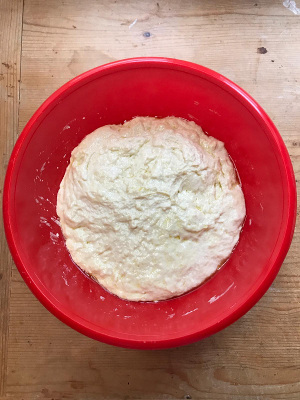 Let the dough rise covered for about 2 hours in a warm place.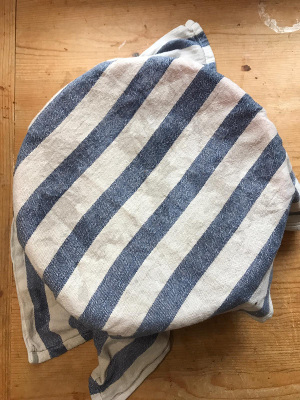 After about 2 hours the dough has raised; line a pan with parchment paper, grease with oil, and transfer the dough into the pan.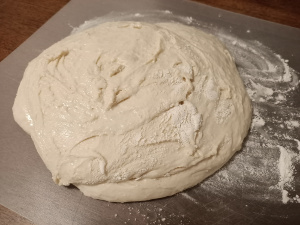 Stretch focaccia, cover, and let it rise for another 30 minutes.
In the meantime, peel the onion and slice and drain mushroom from oil. After the rising time, when the dough had doubled in volume, prick it using your fingers.
Pre-heat the oven to 180 degrees.
Meanwhile, prepare the brine. Combine half glass of water with two tablespoons of olive oil. Brush the brine on focaccia, add onion, mushroom, and salt.
Bake at 180 degrees in a ventilated oven for about 25 minutes (in case you own a static oven bake at 190 degrees for about 25 minutes).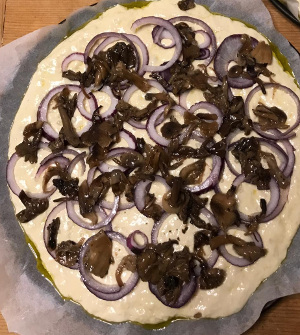 Serve paired with cheese, sniffles gay hookup, https://cookwithgusto.com/korean-dating-apps-in-usa/ dating app for the rich, cold cuts, home-style courgettes, stripped aubergines, or a fresh salad.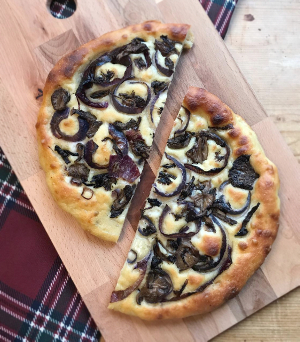 Tips
The ideal temperature for water is around 25 degrees (never above 30 degrees).
You can prepare this focaccia 2/3 days earlier. If you want, you can also freeze it cut into pieces; it will be ready to use and reheat at all times of the day. We recommend using quality flour for bread or pizza, with content in proteins around 11/13%.