Spaghetti, as we all know, is one of Italy's most famous dishes. Most people never get tired of eating it, because it is so tasty and versatile. You can cook it with almost any sauce that you can think of – seafood, meat, simple tomatoes, etc.
For this week, let me share with you a different kind of spaghetti. It's Basil Spaghetti that you can prepare with simple ingredients pesto, bacon, cherry tomatoes and balsamic vinegar. It's a delicious, fast and easy recipe, it only takes 20 minutes to prepare. Try it and enjoy! 🙂
How to Cook Basil Spaghetti with pesto, bacon, cherry tomatoes and balsamic vinegar
Ingredients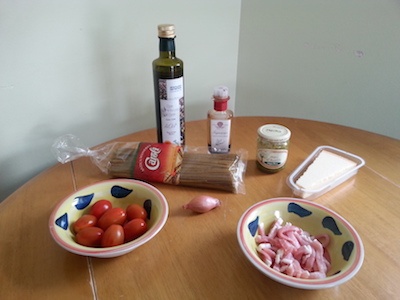 4 servings:
4 TBS of Extra Virgin Olive Oil
500 g of Basil Spaghetti
2 TBS of Basil Pesto
100 g of bacon
1 shallot
4 or 5 cherry tomatoes
50 g of Grana Padano o Parmigiano Reggiano
Salt, Pepper and "Saporoso" Balsamic Vinegar to taste
 Procedure
Take a pot, fill it with water and put it on the stove. Wait for it to boil.
In the meanwhile, take a pan and pour three tablespoons of olive oil. Heat it on the stove. After 1 minute, put the finely chopped shallots and cook over medium heat for 2 minutes.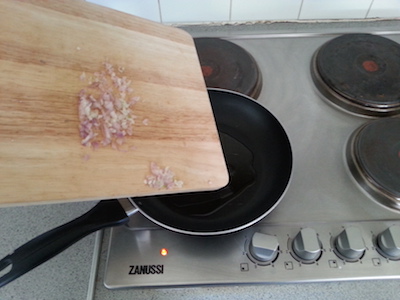 Now you can put the bacon.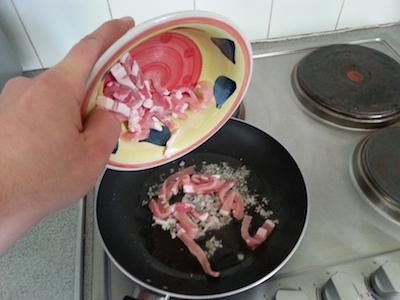 Cook and toast for about 3 or 4 minutes.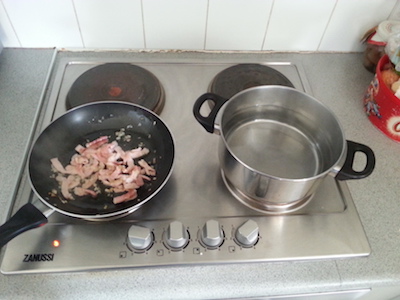 Put the cherry tomatoes into the pan and crush them gently with a wooden spoon. Let cook and mix for 2 minutes.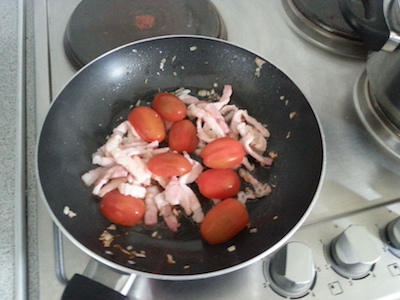 By this time, the water for the pasta will be boiling. Meanwhile, put a tablespoon and a half of salt and 500g of spaghetti with basil and stir.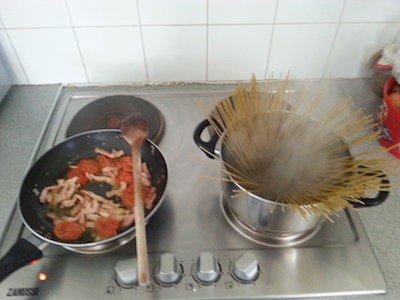 While waiting for the pasta to cook,  put two spoonful of pesto sauce into the pan with the tomato and bacon. Add 4 or 5 tablespoons of  pasta water (Get it from the pot of cooking pasta).
Mix and cook for 1 minute until it turns creamy. Turn off the stove. Meanwhile, cook the pasta to al dente (after 13 or 15 minutes). Drain.
Put the pasta back into the pot and pour the pesto sauce. Add a tablespoon of olive oil and mix thoroughly.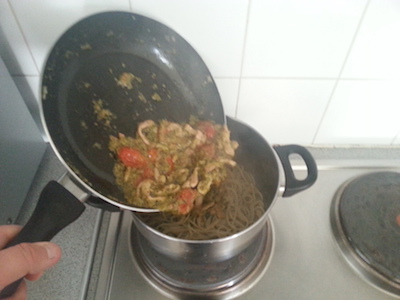 Prepare the dishes. Decorate with some black pepper and grated Grana Padano.
Now drizzle with some Balsamic Vinegar Saporoso (Gorgeous).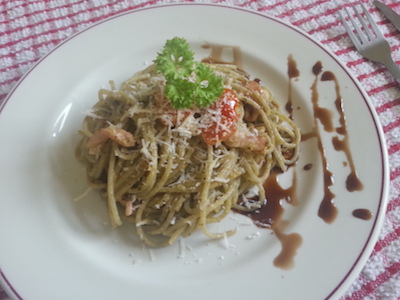 Buon Appetito!