Today I'm using very few ingredients to make a stunning dish which only takes 5 minutes to prepare!
Straccetti (Sliced) Beef with artichokes is the perfect recipe for those days when you are not in the mood or you don't have any time to cook despite craving for something delicious to eat!
Let's begin!
Straccetti (Sliced) Beef with Artichokes
Ingredients for 3 persons:
200 grams of thinly sliced Beef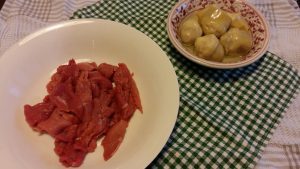 Lightly dust the meat with a pinch of flour, salt, and black pepper. I used chestnut flour, to get an additional boost of taste! It is also gluten-free!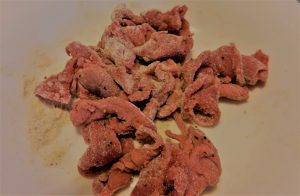 Slice the Grandmother's Artichokes.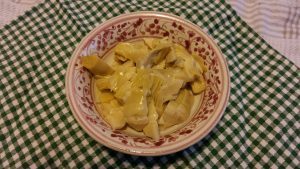 Put them in a pan and warm them up. You don't need to add oil because the oil from the artichokes is already enough!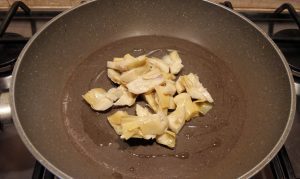 Add the sliced meat and cook all together for few minutes on a high heat.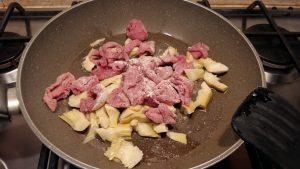 When the meat turns golden brown remove from the heat.
https://cookwithgusto.com/meet-arab-people/
Serve with fresh green salad and mash potatoes… super delicious, fresh and flavoursome… super easy and quick to create as well!!
Enjoy… and Buon Appetito!!