Strozzapreti with spicy shallot and pork cheek
"Italy's Greatest Gastronomic Treasure, Emilia-Romagna". This is how D. Rosengarten defined the Emilia Romagna region in his famous article on Forbes. Full article here.
Strozzapreti with spicy shallot and pork cheek (guanciale in Italian) are a traditional dish of the Romagna region, where a special variety of shallots is grown.
The simple and tasty shallot sauce is perfect for strozzapreti, because their grooved texture helps absorb the sauce. See the article about strozzapreti in Taste with Gusto's blog here.
Shallot sauce can be served with other pasta shapes, like noodles, penne, or wholemeal pasta.
Ingredients:
500 gm. of strozzapreti
200 gm. of seasoned pork cheek cut into thick slices
300 gm. of tomato sauce
1 dl of extra virgin olive oil
200 gm. of shallots
1 half glass of red wine
salt and pepper
1 chili pepper
Grated Parmesan cheese 4 tablespoon (optional).
Equipment:
1 non-stick pan, 1 medium sauce pan, 1 chopping board, 1 knife.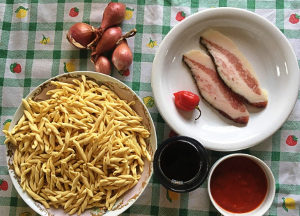 Procedure.
Pour water into a medium saucepan, put on the stove, bring to a boil, and add salt. You can prepare the sauce while water boils, then strozzapeti will cook.
Prepare the sauce.
Peel shallots.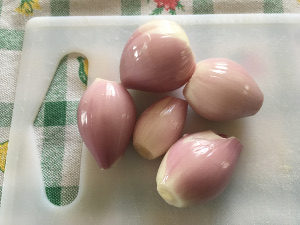 Finely dice shallots.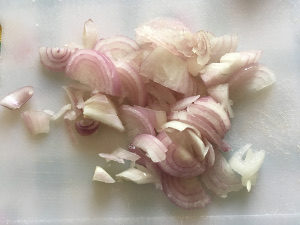 Cut guanciale into strips.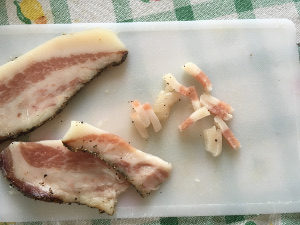 Heat oil in a non-stick pan and pour shallots.
Gently cook shallots until very soft, about 5-7 minutes. You can add some warm water to avoid shallots to become too dark.
https://cookwithgusto.com/best-european-dating-websites/
After a few minutes, add guanciale cut into strips.
african american senior dating sites
Stir the pan, coating the shallot in pork jowl fat and olive oil.
When the shallots and pork cheek are cooked, blend with the red wine. Let wine evaporate.
Add the tomato sauce and chillies.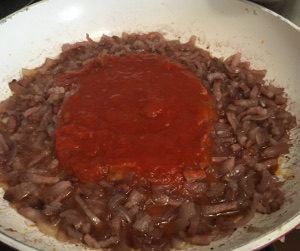 Season with salt and simmer over low heat until all liquids have dried.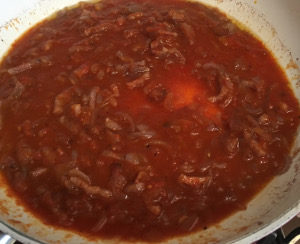 Bring a large pot of water to a boil, and cook strozzapreti according to the instructions on the box.
Drain strozzapreti when "al dente"; put some cooking water into a teacup and set aside.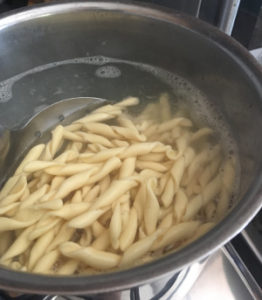 Pour drained strozzapreti into the pan with the shallots sauce, add a few tablespoon cooking water if needed.
Quickly mix the strozzapreti, and then place portions onto serving plates, topping with grated Parmesan cheese.
Enjoy your wonderful strozzapreti with shallot sauce. You can pair this recipe with a glass of red wine, like Sangiovese di Romagna.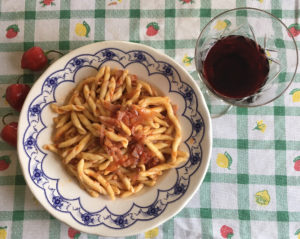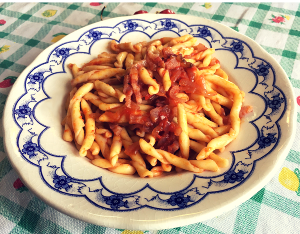 Tips.
If you cannot find guanciale, you can use bacon. Instead of tomato sauce, you can add some chopped fresh tomatoes or your favourite spicy sauce (in this case, be careful with chillies).