The other day I asked Natascia, a member of our team, if she would like to prepare something for our customers.
She came out with this simple idea which is also suitable for vegans or for celiacs. You can make the adjustment that she has tried for you.
If you like, you can make the caponata by following this recipe or use our ready-made caponata as Natascia did.
How to Cook Stuffed Courgette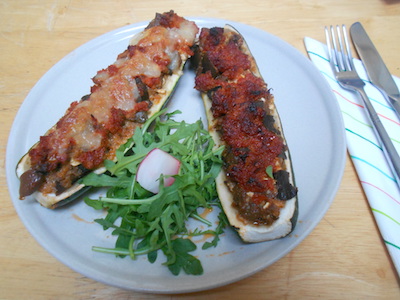 Ingredients:
2-3 courgettes
Caponata di melanzane (aubergine)
Bread Crumbs (eliminate this for gluten free version)
Mozzarella (eliminate this for vegan/vegetarian version)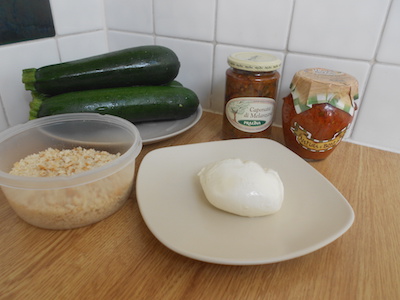 Procedure:
Preheat the oven to 190°.
Cut the courgette in half and empty them.
Chop the courgette white (that you just removed from the inside of the courgette)  in very small pieces.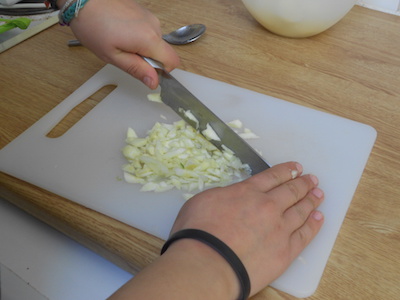 Put it in a bowl. Add the Caponata and the bread crumbs. Mix.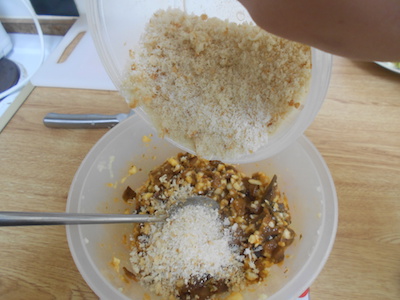 Fill the courgette with your mix.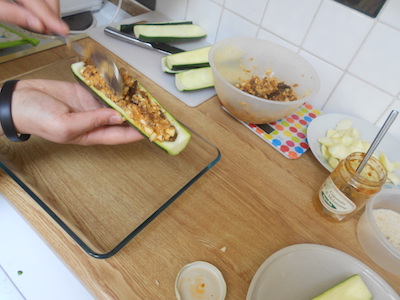 Spead a layer of sun-dried tomato paté on top.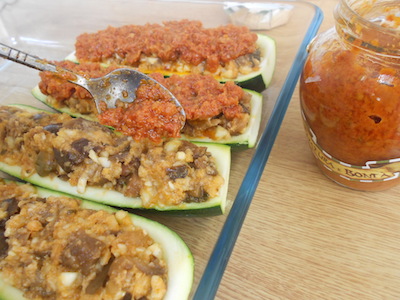 If you like, you can add some mozzarella cheese on top just to make it a little bit tastier.
Bake it for 30-40 minutes and enjoy it.
Buon appetito!