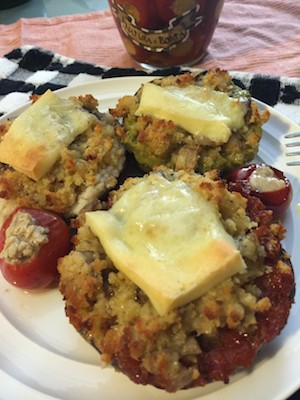 Portobello mushrooms are one of the most common edible mushrooms in the world. When small and white, they go by the name of button mushrooms, champignons, or cultivated mushrooms. When brown and small, they are called Italian mushrooms or crimini. When they are big and mature, they are called portobello mushrooms.
I am going to share with you one of the tastiest recipes for this type of mushroom.
How to Cook Stuffed Portobello Mushrooms
How to stuff Portobello Mushroom for a delicious and healthy starter or side to main course?
Easy – just follow the simple steps below and all family or friends will ask for more 🙂
Ingredients: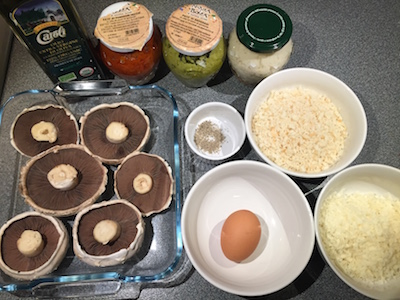 6 Portobello Mushroom, medium size
9 tbs of bread crumble
5 tbs of Parmiggiano Reggiano (or similar grated cheese)
1 large egg
2 tbs of Sun-dried Tomatoes Patè
2 tbs of Asparagus Patè
2 tbs of Garlic Patè
6 mini slice of semi-hard cheese for topping (optional)
Pepper freshly grounded
Drizzle of Extra Virgin Olive Oil
Preparation:
Start by taking off the stalks from the caps. Cut the stalks in small pieces and put them apart.
Fill  2 caps with Sundried Tomatoes Patè, 2 cups with Asparagus Patè and 2 caps with Garlic Patè.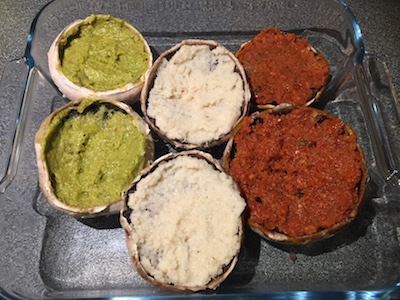 Now prepare the mix to add on top.
In a bowl, put the bread crumble, the Parmiggiano, the mushroom's stalk pieces, pepper and the egg. Mix all the ingredients thoroughly until everything stays together. Top the portobellos with this mix  and add a drizzle of olive oil.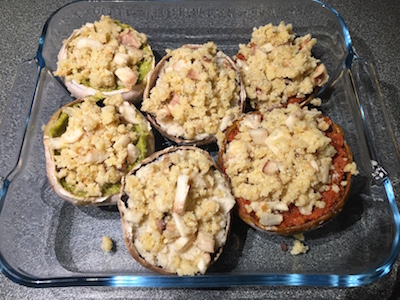 If you like, you can top each mushroom with a mini slice of semi-hard cheese.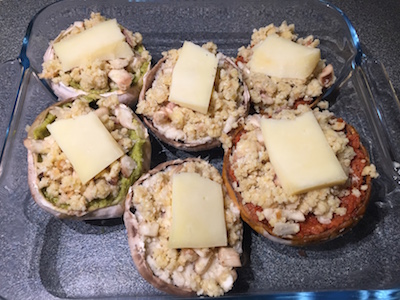 Put the mushrooms in the fan oven at 180C for 15 min and grill for another 5 min.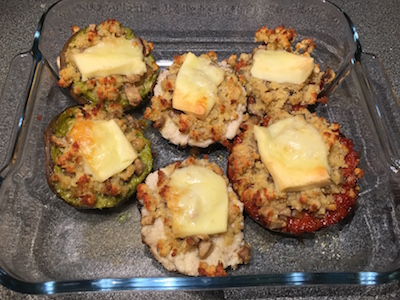 Serve immediately.
https://cookwithgusto.com/judgement-dating-guide/
Share your version in the comments below if you wish 🙂