This week, I've cooked for you a crusted rack of lamb with sun dried tomato paté. It takes less than 20 minutes to prepare and needs the same amount of time for cooking. It did taste delicious. I hope you will enjoy.
Ingredients:
Rack of Lamb
Breadcrumbs
2 clove of garlic
a sprig of rosemary
Parsley
15 almonds (optional)
1 ts of salt
Black pepper
Extra Virgin Olive oil
Sundried Tomato Pate
Procedure:
Preheat oven to 230 degrees C. 
In a food processor, blend the almonds, garlic, rosemary and parsley.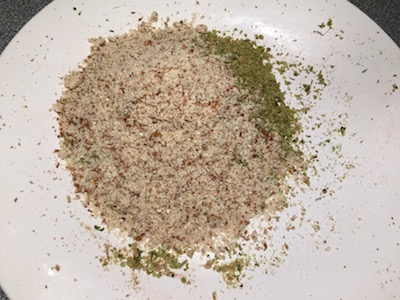 In a large bowl, combine bread crumbs, the blend of herbs and almond, salt and pepper. Toss in 2 tbs of extra virgin olive oil to bring it together. Set aside.
Place the rack of lamb on a dish. Season it with salt and pepper all over.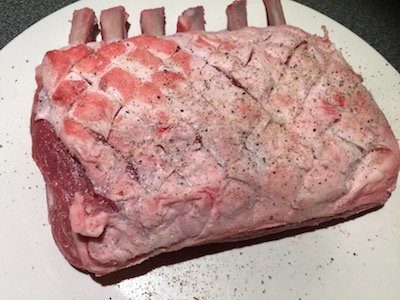 Heat 2 tbs extra virgin olive oil in a large skillet over high heat.
Sear the rack of lamb for 1 to 2 minutes on all sides. Set aside for a few minutes.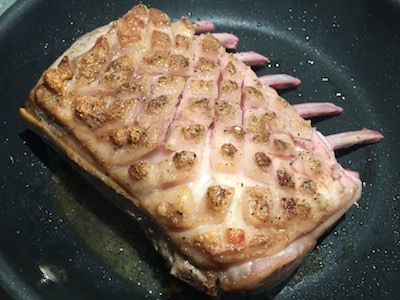 Now spread the rack of lamb with the sun-dried tomato paste.
Roll it in the bread crumb mixture until evenly coated.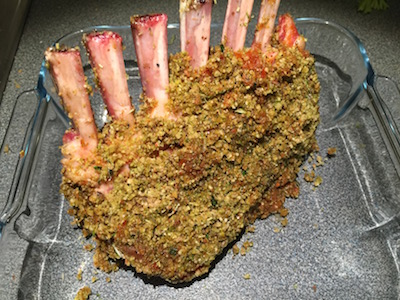 Arrange the rack bone side down in a baking tray. Roast the lamb in the preheated oven for 12 to 18 minutes, depending on how you like it.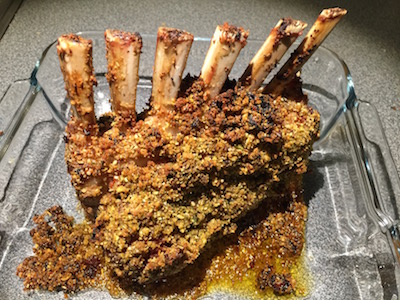 Let it rest for few minutes, loosely covered.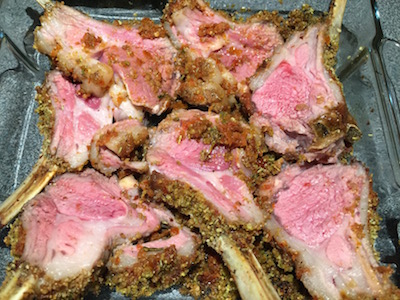 Carve between the ribs and serve with your favourite side.