Once again, Natascia prepared a very easy pasta dish for you. It's called Trofie tricolor, a perfect representation of Italian cuisine all over the world because it's made with three of our country's most important ingredients: tomatoes, mozzarella and basil. Your family and friends will surely love it!
How to Cook Trofie Tricolor
Ingredients for 4 people:
400 gr of Wholemeal Trofie (alternatively you can use Trofie or Orecchiette)
2 tbs of Extra Virgin Olive Oil "Il Vero"
1 onion 
500 gr of cherry tomato
2 mozzarella cheese
Fresh basil
Balsamic Vinegar "Saporoso" 
Salt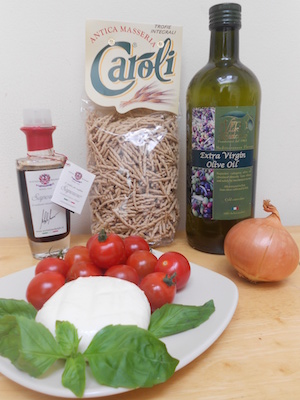 Procedure:
Fill a pot with the water that you are going to need for the pasta and put it on the stove. Let it boil.
In the meantime, prepare the sauce. Start by pouring the olive oil into a pan. Heat it.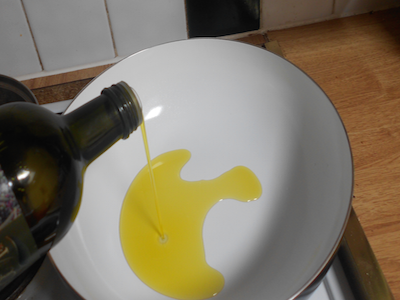 Slice the onion (or chop it if you don't like big pieces), and add the sliced pieces to the pan with the oil. Cook until they get softer.
Cut the cherry tomatoes in half and add them to the pan.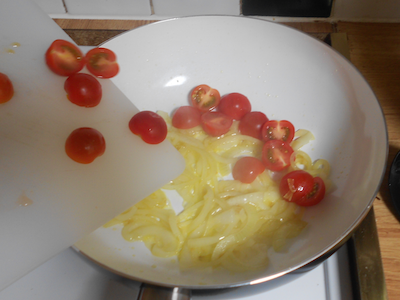 Squeeze the tomatoes with a wooden spoon. Lower the heat and simmer until the tomatoes melt. This will take about 15 – 20 minutes. While you are waiting, you can chop the mozzarella for later.
By this time, the water for the pasta is already boiling. Put the salt and the pasta into it. Cook for 15 minutes.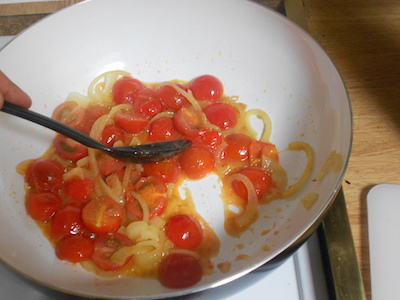 Add a few leaves of fresh basil into the sauce and salt according to your taste.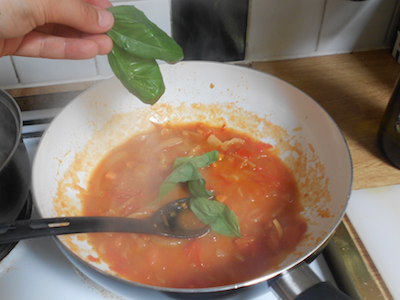 Later on, you might need to add some water to moisten or extend the sauce. Instead of using plain water, get some from the  pasta water (the water used for boiling the pasta).
When the pasta is ready, drain it and put it in the sauce. Remove from the stove and add the mozzarella. Mix everything together until the cheese melts.
sexy women dating hookups in edmonton single mums dating site
Serve it with the balsamic and fresh basil on top.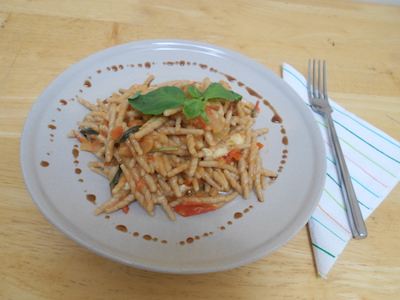 Enjoy!