Here's  a simple and light recipe using sliced turkey with rosemary.
Turkey is a rich source of proteins, iron, zinc and potassium. These are the minerals which are necessary for the body's growth and development.
It can also improve your body's production of selenium, a substance that boosts the immune system.
How to Cook Turkey with Rosemary
Ingredients
3 slices of turkey breast
2 small rosemary sprigs
30 ml of EVOO
2 cloves of Garlic
1/2 glass of dry white wine
20 gr of wheat flour
Salt
Black pepper
Preparation
Take the sliced turkey. Remove nerves and fat if there are any.
Check that the slices are not thicker than 1cm; if so, just make 2 from one 🙂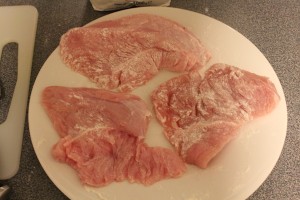 Pass them in flour.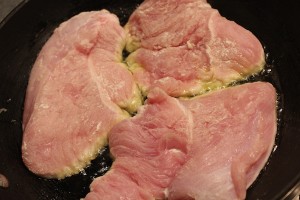 Put the Extra virgin olive oil in a large frying pan. Add the garlic and sauté it over high heat until golden. In Italy, we always remove the garlic before we add the meat. But if you like it, you can leave it.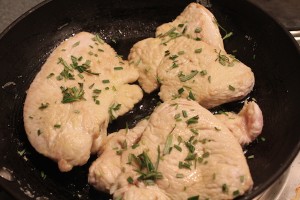 Add the turkey to the oil, brown the first side over high heat, then turn it and sprinkle with the rosemary that you previously chopped finely. Turn it again, add rosemary on the other side.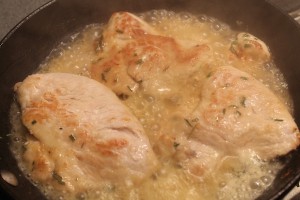 Add the white wine and salt. Wait until the wine evaporates and creates a sauce around the turkey.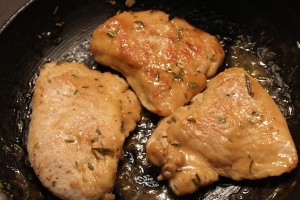 I suggest not to overcook because the turkey tends to get dry and hard.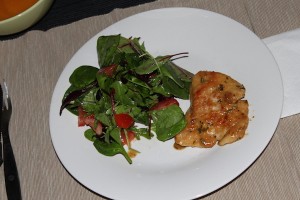 Turn off the heat and ground a generous quantity of black pepper. Serve immediately with a fresh green salad.