Tuscan kale pesto
Loading…
Tuscan kale (called "cavolo nero," or black cabbage, in Italy) pesto is a winter variant of the traditional pesto.  This super-quick recipe is really fantastic and can be used as a sauce for pasta, as a bruschetta topping, or a dip for taralli, crackers, or breadsticks.
Pasta with black cabbage pesto
Servings 4 people
Ingredients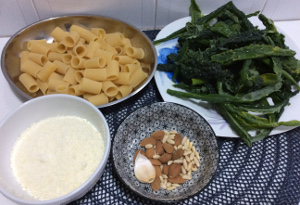 Pasta, your favourite shape 400 gr.
Tuscan kale 10 leaves
grated pecorino cheese 50 gr.
extra virgin olive oil 4 tbsp
almonds, pine nuts, walnuts, or a mix 20 gr.
salt and pepper
half clove of garlic
For the Pecorino cream (optional)
Grated Pecorino 50 gr.
Cooking water about 2 tablespoons
Preparation
Wash the Tuscan kale after removing the central hard rib.
Blanch in salted water for a few minutes, drain (but keep the cooking water for to cook pasta), and immerse in ice (this step is important to keep the green colour).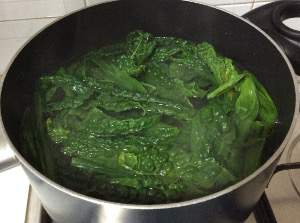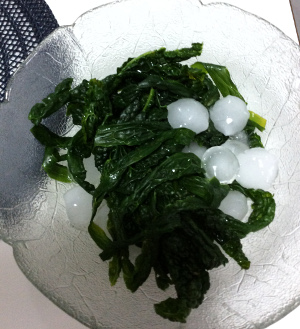 Put the drained kale into a blender and mix with the other ingredients. Use a few tablespoons of the cooking water as liquid.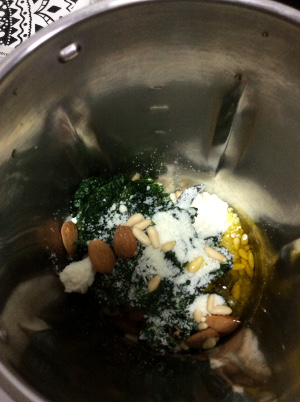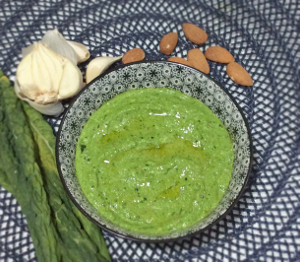 Cook the pasta in the same cooking water of the kale.
Put the grated Pecorino in a small bowl and add a few tablespoons of cooking water; stir until it becomes a cream.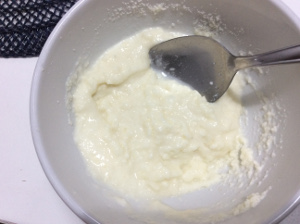 Drain the pasta al dente, season with the pesto and finish with the Pecorino cream. Add some dry fruits to decorate.
Tips
This pesto is delicious and tasty. The Pecorino cream is optional and you can prepare it for special occasions. If you like spicy food, you can add some jewish dating app in the blender, while you mix everything.