Two minutes orecchiette pasta with fresh tomatoes and olives
Loading…
The condiment for this orecchiette dish really can be prepared in 2 minutes, less than the cooking time of the pasta. The result is amazing in its simplicity, thanks to the intense flavours of ingredients such as olives, anchovies, and capers — together with the zesty fresh tomato.
The space inside the orecchiette is perfect for holding the chunky sauce, making every bite a celebration.
Ingredients for 2 people
Orecchiette pasta 250 grams
pitted Leccina olives 2 tablespoons
capers 2 tablespoons
anchovies 2 fillets
basil 4/5 leaves
fresh cherry tomatoes about 10
extra virgin olive oil 2 tbsp
garlic ¼ clove
crushed chili pepper a pinch
salt as needed
Equipment
1 large pot, pasta drainer, 1 chopping board, 1 bowl, 1 knife.
Preparation
Bring water to a boil.
In the meantime, wash tomatoes and cut into small cubes.
Put tomatoes, olives, capers, anchovies, and salt into a bowl.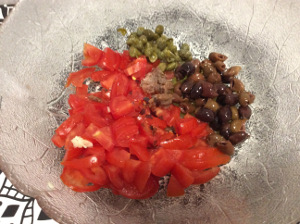 Mix well.
Wash the basil leaves.
Take 2 tablespoons of the above mix, place on the cutting board, add the washed basil leaves, and finely chop by using a knife.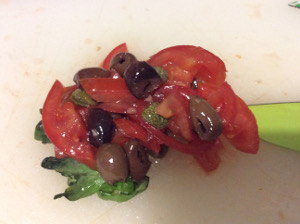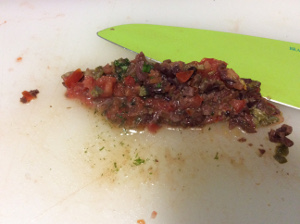 Put the chopped ingredients (a sort of "pesto") back into the bowl with the other ingredients, add oil and a pinch of crushed chili peppers, and mix.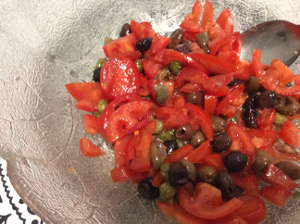 When the water boils, pour the pasta into the pot and cook after following the instructions on the package.
Drain pasta then pour into the bowl with the other ingredients, mix well and serve.
Your delicious pasta is ready to be enjoyed together with a good glass of red or white wine.
Enjoy your meal!
https://cookwithgusto.com/casual-gay-dating/
Tips
Use ripe tomatoes.
If you want another strong taste, you can also add https://cookwithgusto.com/guys-like-older-women/ cut into small pieces.
Instead of basil, you can use a teaspoon of basil pesto.
A nice touch is the following. Take 5 tarallini, pour them into the blender, and add some basil leaves. Chop but not finely. Spread these crispy crumbs on the orecchiette: they will be delicious.