Long fusilli pasta with sauteed vegetables and carrot puree, also called "dell'amicizia" ("among friends")
Long fusilli dell'amicizia is a vegan recipe, simple but with a rich and well-balanced flavour.  The key to achieving the depth and balance lies in cooking the vegetables properly, so they are soft but still retain their nutritional value.
The carrots pureed with some of their broth gives the dish a creamy sweetness.  The basil adds a final fresh note that compliments perfectly the vegetables and olive oil.
You can add extra zing to the recipe with chilli peppers, sweet paprika, cumin, or grated cheese (for your non-vegan guests).
The recipe for the sauce "among friends" is more than twenty years old and was created for the occasion of a charity benefit dinner attended by a large number of people.  Some of the guests were vegan, and others vegetarian.  It is a perfect dish to serve when your dinner guests have different diets, as it is sure to please all.
Hence the name "la pasta dell'amicizia" or pasta "among friends".
Ingredients
Serves 2
180 g of Gragnano long fusilli
2 carrots
2 aubergines
3 tablespoon extra virgin olive oil
2 courgettes
1 clove of garlic
salt and white pepper
a few basil leaves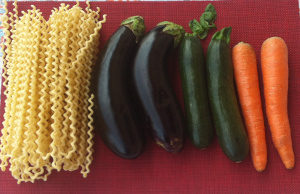 Equipment:
1 non-stick pan, 1 medium saucepan, 1 small saucepan, 1 chopping board, 1 knife, food processor.
Procedure.
Peel carrots.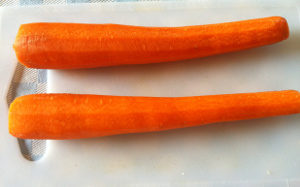 Cut all of the vegetables into small cubes.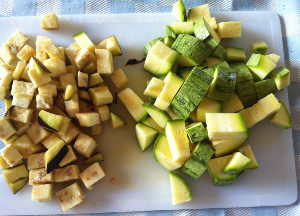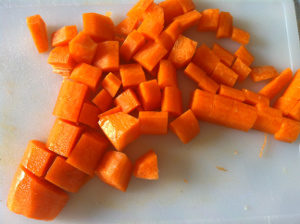 Put carrots in a small saucepan and cover with water.  Bring to a boil over high heat, then reduce to a simmer and cook for 10-15 minutes. Add salt only when carrots are cooked.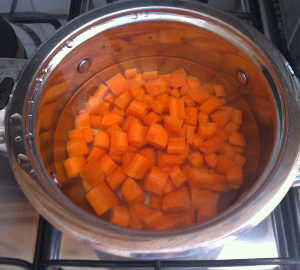 Cut garlic clove in half.  Put 2/3 tablespoons of oil in pan, heat, and add garlic.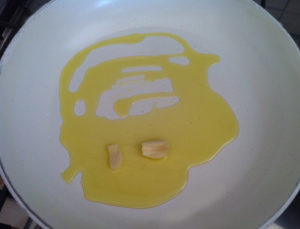 After a few minutes, add the zucchini and aubergines, and cook over medium-high heat. Add a small amount of the carrot stock if they become too dry.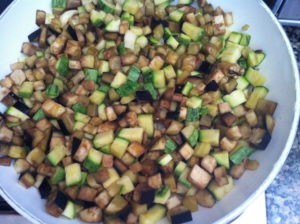 Cook until both are slightly browned and very tender, about 15 minutes. Add basil (chopped by hand), salt, and white pepper.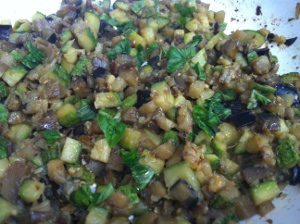 When carrots are cooked, keep their cooking water and add salt.
pitru paksha 2022 start date and time
Blend with food processor directly in sauce pan until you get a creamy puree.
https://cookwithgusto.com/magnetic-save-the-dates/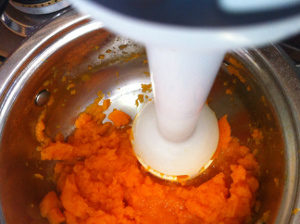 Bring a large pot of water to a boil and cook long fusilli according to the instructions on the box.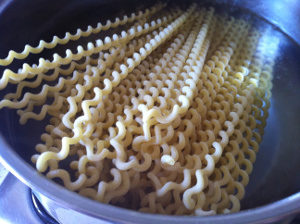 Drain fusilli, reserving some cooking water in a tea cup, and set aside.
Pour drained fusilli into pan with zucchini and aubergines, add carrot puree, and basil. Add a few tablespoon cooking water if needed.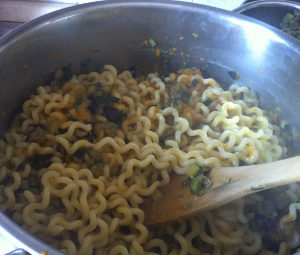 Set aside a few tablespoons of carrot puree, some leaves of basil, and vegetables. You will top the servings with this before serving.
Quickly mix the fusilli, and then place portions onto serving plates, topping with carrot puree, aubergine and courgette sauce, and basil.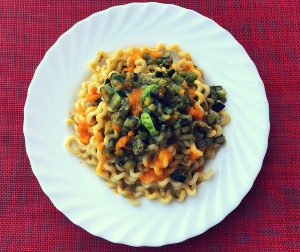 Tips.
If you like chillies, you can add some, or sprinkle some sweet paprika on top of the fusilli at the end.
If you do not have fresh basil, you can add some vegan pesto at the very last minute, once you have already mixed fusilli and vegetables. As an alternative and to get additional flavour, you can top your sauce with chopped arugula.
For an original touch, you can sprinkle some olive crumbs on top of your plate. See the recipe here; if you own a microwave, you can prepare them in a few minutes.
Or, as our fantastic customer Pat suggested, you can add some nutmeg into the carrot puree. Thank you Pat for this!
Depending on what is fresh and in season, you can use asparagus, green beans, peperoni, or cauliflower instead of zucchini and aubergines.
Let your imagination run wild!