Last week it was my birthday and my friends and I gathered together for dinner to celebrate it!
I prepared a traditional Italian recipe "Arancini", but I added a creative touch to make this very special meal "on my own way"!
Arancini are delicious crispy rice balls. The traditional recipe is made with bolognese sauce but you can fill it with many different ingredients. This time I  made my arancini vegetarian and I filled them with carrots, celery peas and Green Olives.
I used wooden sticks so my Arancini look like ice creams and this idea achieved a great success amongst my guests. They found these Arancini really delicious and funny to eat!
This recipe will take some time to get prepared, but it's worth it.
If you are eager to learn this recipe, get ready and let's cook my:
Vegetarian Arancini: Italian Crispy Rice Balls
Ingredients for 12-14 Arancini:
250g of Rice for risotto (medium-grain like arborio)
1/4 White Onion
1 Carrot
1/2 Celery
50g Peas
30g Butter
1l of Vegetable Stock
40g Shaved Parmesan
1 Egg
Breadcrumbs, as needed
Salt and Pepper, as needed
Oil fro deep frying and Extra Virgin Olive Oil "Il Vero"
Wooden sticks, if you want!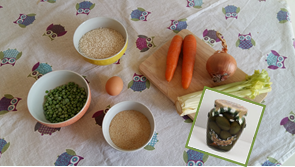 PREPARE THE RICE
Cook the peas in boiling water.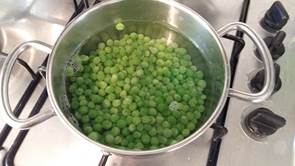 In the meanwhile, prepare the vegetable stock. If you don't have time to use fresh vegetables, you can just bring 1 litre of water to the boil and then add a stock cube.
Wash and finely dice the carrot, onion and celery.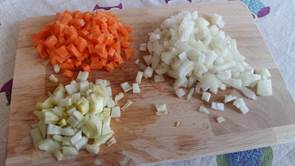 Put a pan on a medium heat and add the butter. Then fry the diced vegetables in the butter, until the onions turn a medium-brown colour.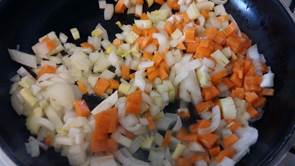 Add the rice and toast it with the vegetables and the butter for few minutes.
https://cookwithgusto.com/memphis-dating/
Then, pour one or two spoonfuls of the stock and stir. Let the rice to absorb the stock and add a further couple of spoonfuls. Keep adding the stock to the rice until ready to eat. It will take around 20 minutes.
https://cookwithgusto.com/dating-a-shorter-man/
Dice 8-10 matzoball speed dating or the same amount of kc hookups depending on your preference.
Add the olives, the peas and the grated parmesan to the rice and stir all together. Adjust the salt and pepper.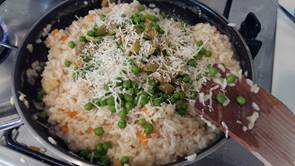 Let the rice rest and cool down for a while, leaving it in the pan.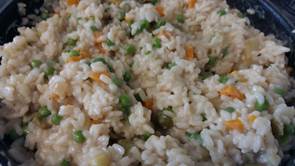 Slightly wet your hands and create your rice balls. Squeeze them: the rice balls has to be compact, not to get broken during the frying! If you have some wooden sticks, just stick them in, to simulate an ice cream!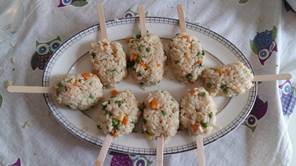 Put your Arancini in the fridge for 3-4 hours.
LET'S START FRYING!
In one plate beat an egg and prepare a second plate with the breadcrumbs. Have your plates of coating lined up one after the other to make the process easier.
Dip the arancini in the egg, and then in the breadcrumbs. You can repeat this passage twice, to have a thicker and crunchier breading.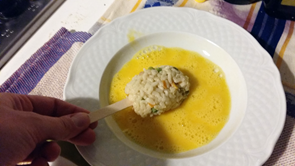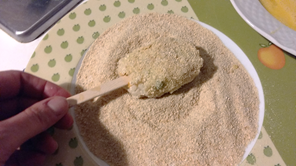 Put in a pan 2/3 of deep frying oil and 1/3 of Extra Virgin Olive Oil "Il Vero". Mixing the different types of oils, you will obtain a lighter fried breading. Furthermore, the oil mixture won't burn and smell bad, since the two oils have different burning temperatures. This will ensure a healthier and more pleasant a frying process.
Make sure that the oil is at the right temperature: Just pour a bit of egg into the oil, if it starts frying immediately means that the temperature is perfect!
Fry each side of the arancini for few minutes.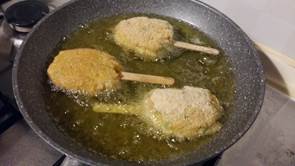 When the breadcrumbs acquire a golden colour, remove the arancini from the oil and put them in one sheet of kitchen towel to absorb the exceeding oil.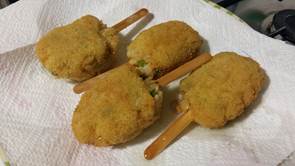 All done!! Serve hot and…. BUON APPETITO!