This is one of the simplest recipes ever, that's loved by everyone: by adults and children, even by vegetarians, since no meat is added.
These Ricotta balls are one of my favourite autumn comfy-food: they are soft, tasty and warm! They are very useful also for finishing leftovers and for reusing stale bread, instead of throwing them away (use gluten-free bread if you are celiac)! And, they are still delicious the day after.
You will be surprised at how tasty this simple food can be!
Try my:
Vegetarian Ricotta-balls with Basil Tomato Sauce
Ingredients:
300grams Ricotta
100grams Stale Bread
1 Egg
30grams Shaved Parmesan
30grams shaved Pecorino
Parsley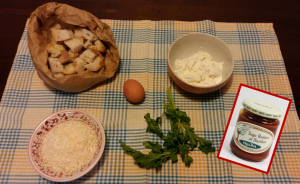 In a bowl, stir together the ricotta and the stale bread, previously crumbled. Then add the shaved cheeses, egg, minced parsley and salt, as needed,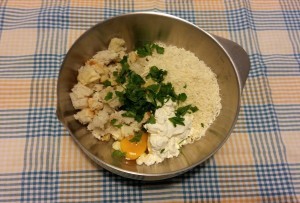 Create the balls and put them on a plate. Refrigerate for 10 minutes.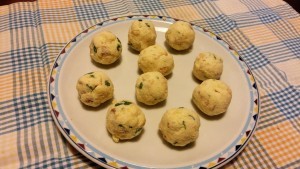 Meanwhile, warm up the Basil Tomato Sauce with a little bit of Extra virgin Olive Oil. Cook for 5 minutes on high heat.
Add the ricotta balls and cook all together on low heat for 10-15 minutes, stirring occasionally and covering the balls with the tomato sauce.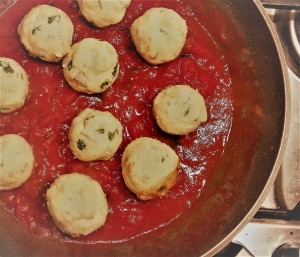 Serve hot with freshly minced parsley on top.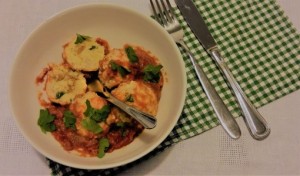 Enjoy and…. Buon Appetito!!