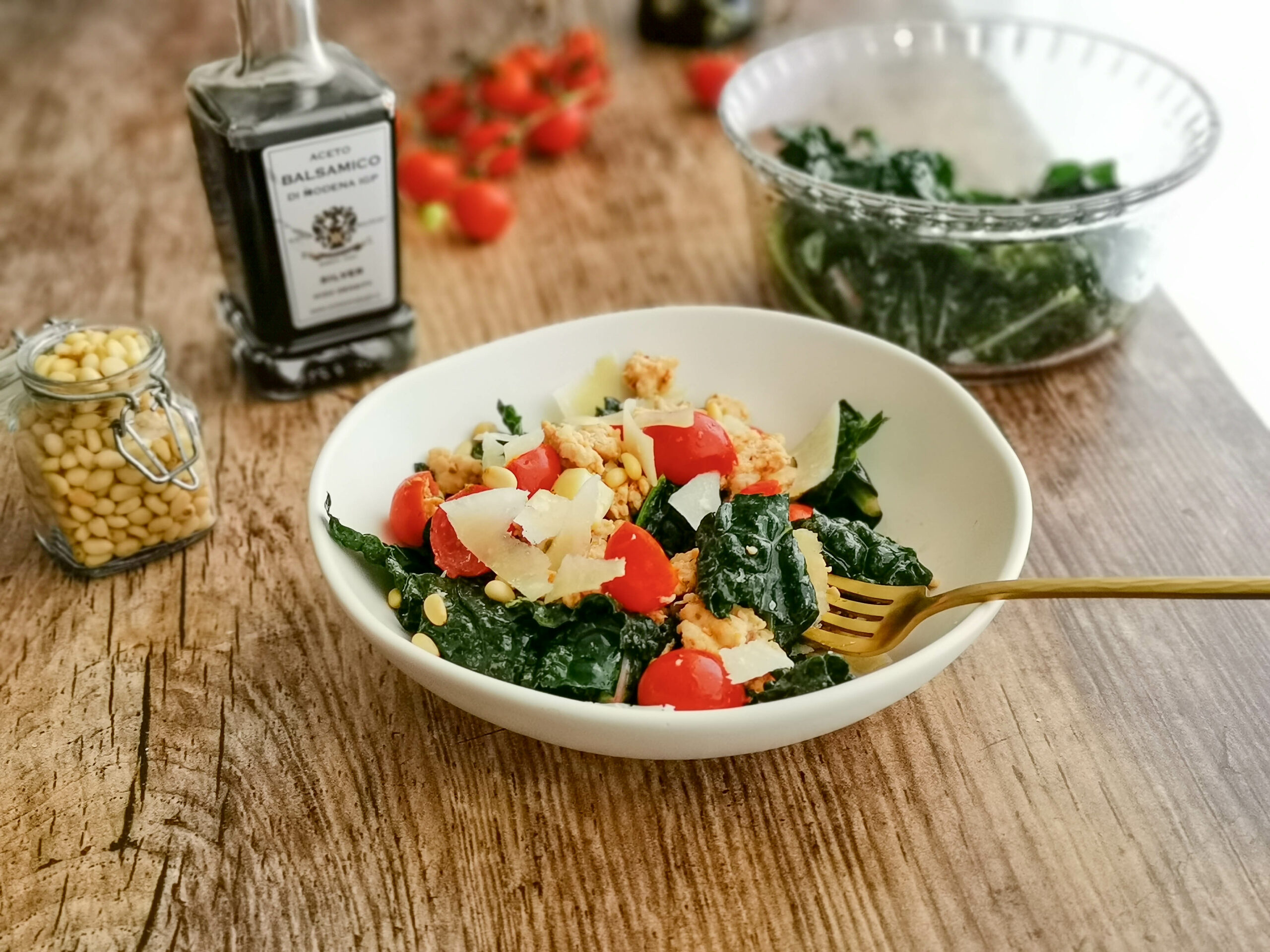 Salad with Chicken & Balsamic Kale
Salad with Chicken & Balsamic Kale
This Salad with Chicken & Balsamic Kale is a stunning one. Being a seasonal recipe you can make all year round, it's the perfect lunch or dinner to make when you are feeling like making a garden-fresh home-style salad. Let's make it.
Ingredient for your salad with chicken
Kale, medium bunch
Cherry tomatoes – about 12
250 gr minced chicken
Belmorso Extra Virgin Olive Oil (or Novello)
a small handful of pinoli
parmesan block
Silver Balsamic Vinegar of Modena IGP
salt, pepper, and oregano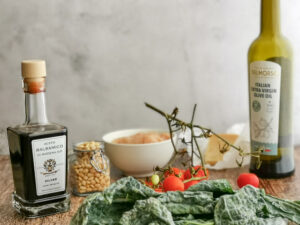 Preparation
Wash and chop your kale or do like I did – I chopped my kale first, then placed it in a colander, and washed it.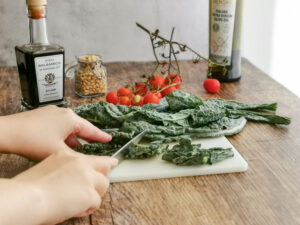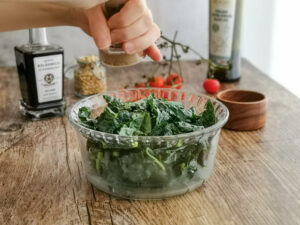 Transfer to a bowl, season with salt and pepper; then add a generous drizzle of the balsamic vinegar and extra virgin olive oil.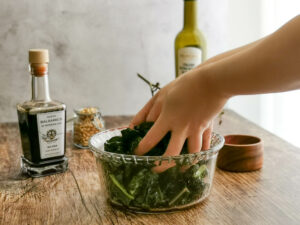 Massage your kale with your clean hands for a few minutes and set aside.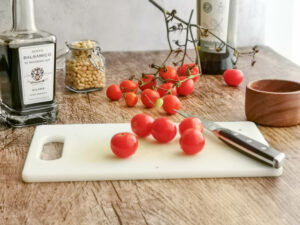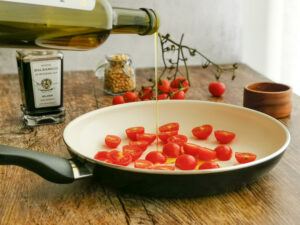 Wash and cut the cherry tomatoes in half; add them to a medium-large pan. Drizzle some Belmorso extra virgin olive oil.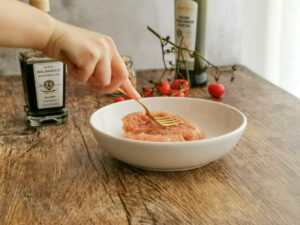 Put your minced chicken in a bowl, season with salt and pepper, and mix with a fork.
Add the chicken mince to the pan with the cherry tomatoes; add some oregano, and 3 small garlic cloves.
If you want your salad with chicken to be really flavourful, make sure to do this the day before. Place 3 cloves of garlic without the peel into a small bowl with a little Extra Virgin Olive Oil. Leave it overnight in the fridge.
Leave to cook for 15 to 20 minutes until the chicken is fully cooked. Make sure you mix it with a spatula from time to time, and while you do so break the chicken pieces. We want the chicken to be in small chunks, not a big piece of chicken.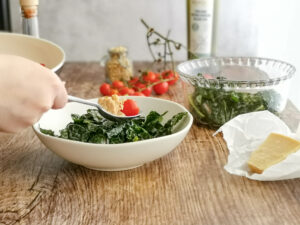 Serve the kale salad in a plate, top with the chicken and cherry tomatoes.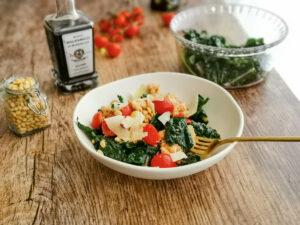 Finish your salad with chicken and kale by scattering the pinoli and adding a few shavings of parmesan.
Buon appetito.
Tips
You can save any leftovers salad for the next day as kale doesn't wilt like other salad leaves do. Feel free to replace the Silver Balsamic Vinegar of Modena with another one from our range. The Gold, Platinum, and even the Saporoso are all great option. Of course, if you have one of the very aged balsamic vinegars, that will taste spectacular.