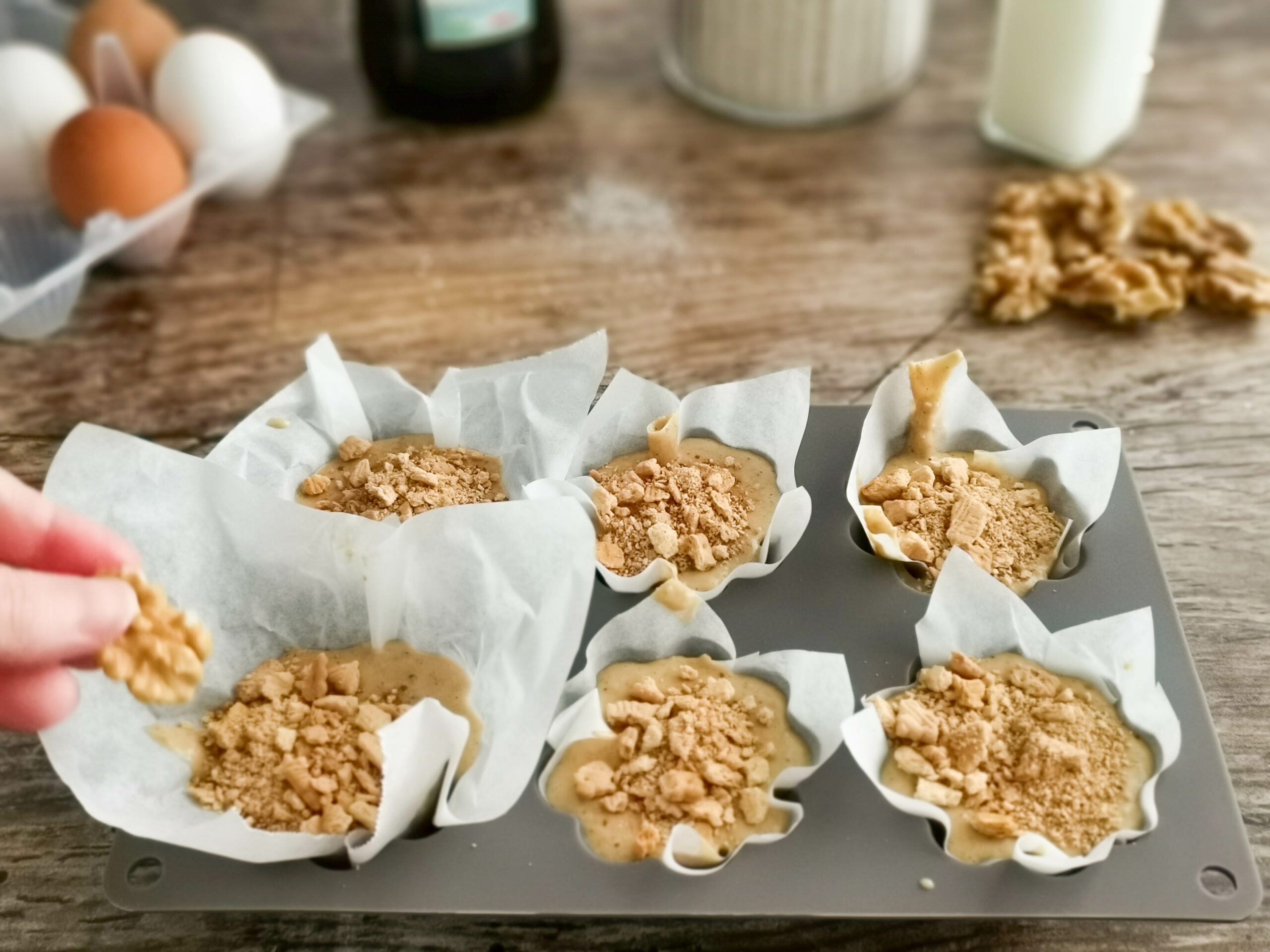 Healthy Oat Muffins with Crispy Top
Healthy Oat Muffins with Crispy Top was originally published on our other blog Belmorso.
Healthy oat muffins are a great dessert to bake whether you are cutting down on sweets or you prefer eating healthier desserts in general. They come with a surprise, a chocolate heart, and who doesn't love biting into a soft gooey chocolate muffin with a crispy top?
Let's make them.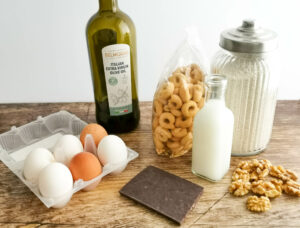 Ingredients
150 gr flour 00
100 gr oat flour or ground oats
1 sachet lievito vanigliato Paneangeli or Bertolini (or 1/2 teaspoon baking powder + 2/3 tsp baking soda)
pinch salt
100 gr coconut sugar + a little more for the crispy top
1 egg
1/2 tsp vanilla essence
250 ml milk (we are using rice milk)
65 ml Belmorso extra virgin olive oil or even better Novello
50 gr dark chocolate (half a bar)
50 gr milk chocolate (half a bar)
a handful Belmorso traditional tarallini
a dash or two of cinnamon
a few walnuts
Preparation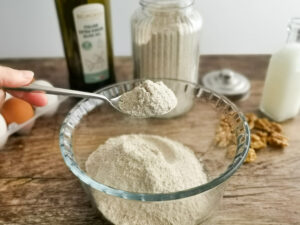 Add both types of flours to a large bowl, along with the lievito vanigliato or baking powder & baking soda mix. Mix well.
PS: lievito vanigliato is a sort of dry yeast specifically made in Italy for sweet baking; in fact, it has vanilla in it. You can easily replace it with a mix of baking powder, baking soda, and vanilla if you can't find it.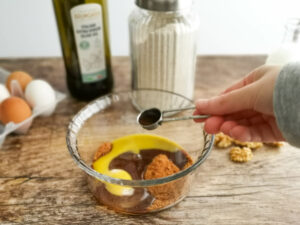 In a separate bowl, add the coconut sugar, egg, vanilla and start beating with an electric mixer.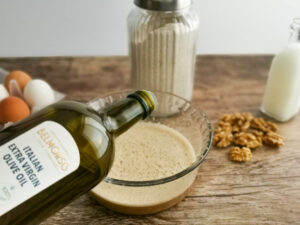 Then add the extra virgin olive oil, a little at a time, and continue beating.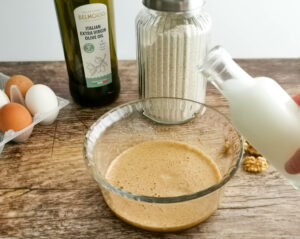 Do the same for the milk.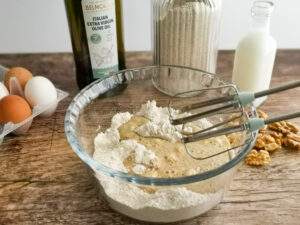 Once you have finished mixing the wet ingredients, add half to the dry ingredients, and mix with the electric mixer.
Add the other half of the liquid ingredients and beat some more.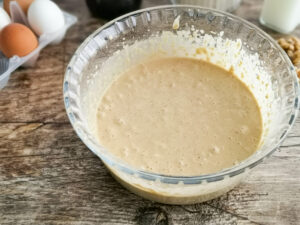 Grease your muffins tins or cut some small rectangular/squarish pieces of parchment paper and use them to line the tins.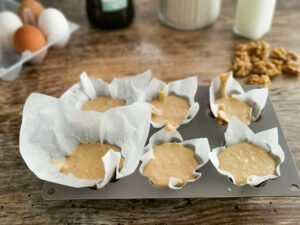 Pour the batter in the tins.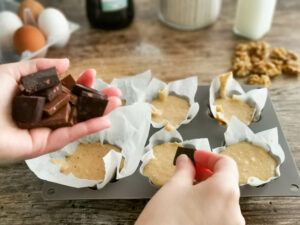 Then add one button dark chocolate and one milk chocolate to the centre of each muffin batter.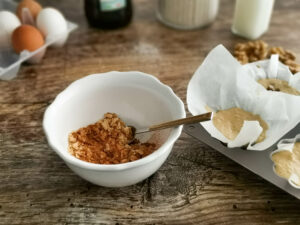 Crush a handful of tarallini, add a generous dash or two of cinnamon, and a little sugar (I am using a teaspoon coconut sugar) and mix everything together.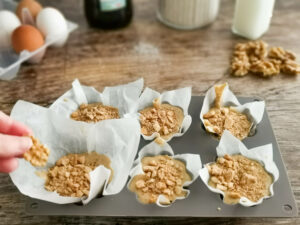 Top each muffin with the crispy mix.
Feel free to chop the walnuts and add them to the crispy topping.
Alternatively, you can place one whole walnut at the centre of each muffin, on top of the crispy topping.
Bake in your pre-heated oven for 30 minutes.
Take out, leave to rest and cool. If you have poured the batter into muffin liners, remove the muffins from the tins, but keep the liners on. That way, they will cool better and more quickly.
Enjoy one or two with a cup of tea for breakfast, teatime, or as an evening dessert.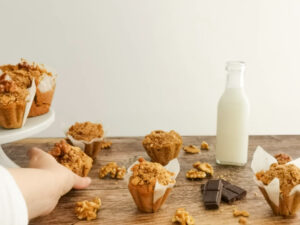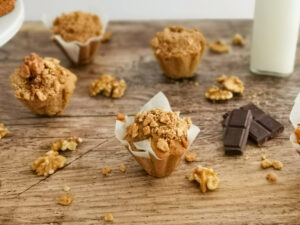 Tips
If you prefer, you can do the same recipe and fill the centre of your muffins with jam. In that case, skip the cinnamon, unless you are using a jam that goes well with cinnamon like apple and pear.
If you have Novello, I'd suggest using it. We baked this at the beginning of November in preparation for the new year, and Novello hadn't arrived yet.
Finally, if you like healthy desserts with a crispy top, try our healthy apple crumble with mascarpone.