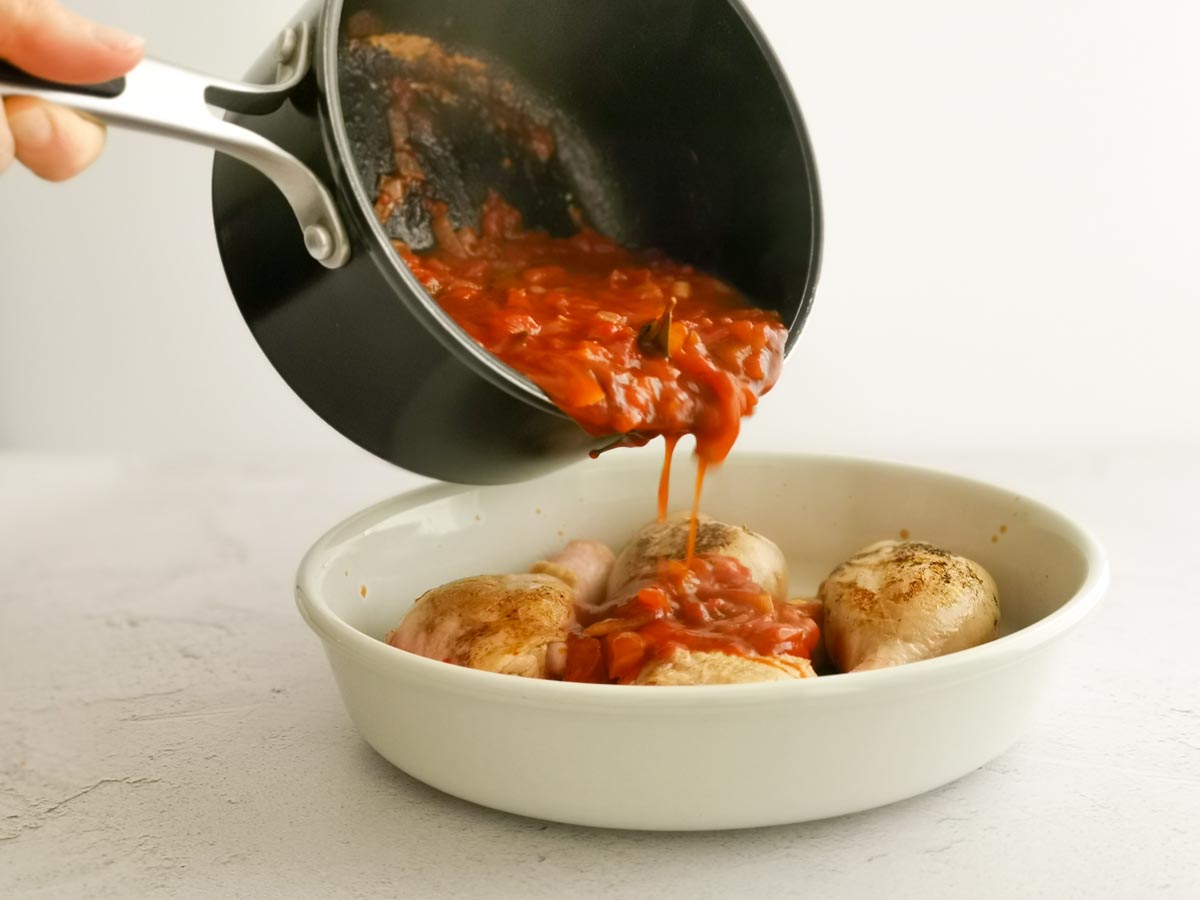 Italian Chicken with Tomato Sauce
This recipe was first published on our newest blog Belmorso. Soup is not the only cosy meal you can enjoy during the colder months. This Italian chicken with tomato sauce is ideal for Winter nights. You can enjoy it with some bread and make the scarpetta. And you can even make a delicious plate of spaghetti with the leftover sauce.
What to expect: this recipe is simple, in fact it only includes a handful of ingredients, but it's very aromatic thanks to the herbs and the red wine. Once it's ready, you'll be surprised by how tender and flaky the chicken is, and you'll keep looking for more of that delicious gravy for dipping into.
What's so special about this Chicken with tomato sauce recipe?
When you taste it you won't believe you made it using just 5 ingredients, plus the herbs.
If you make this recipe for two people, and follow the exact proportions, you'll end up with a meal you can enjoy with a side of vegetables or potatoes.
But that's not it. You'll also have plenty of leftovers to enjoy the next day for dinner. All you have to do is boil some spaghetti, or a more artisan pasta like Belmorso Wholemeal Strozzapreti, mix in the onions and tomato gravy with the cooked pasta, serve and grate some parmesan cheese.
This means you'll cook once and have dinner ready for the next night too. Isn't that amazing?
Let's make it.
How to make Chicken with Tomato Sauce?
Here are the steps to make this incredibly easy but generous main course.
Make the tomato sauce
Prep the chicken
Put everything in a casserole and bake
Our full recipe follows. As usual, you can follow the steps on the screen or print it out.
Like most traditional Italian dishes, the secret to them tasting so good is simply using high quality ingredients. We suggest using a great extra virgin olive oil like Belmorso EVOO.
INGREDIENTS
1

 

onion large

3

 

tbsp

 

Belmorso extra virgin olive oil

600

 

gr

 

tomato pulp or chopped tomatoes

1/2

 

tsp

 

thyme

4

 

bay leaves

1/3

 

glass

 

red wine

salt and pepper

 

to taste

4

 

chicken drumsticks
INSTRUCTIONS
Prepare the ingredients to make the recipe.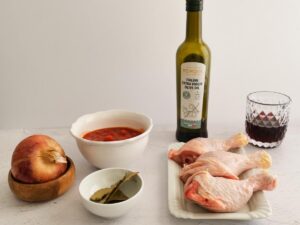 Peel and chop the onion.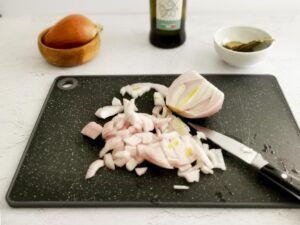 Add the onion and the extra virgin olive oil to a pot and let them sauté.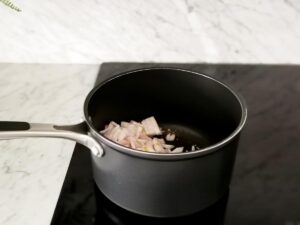 Clean your chicken drumsticks, removing any extra fat.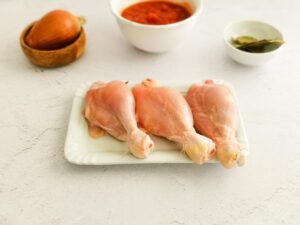 Add the chopped tomatoes to the pot with onions, and season.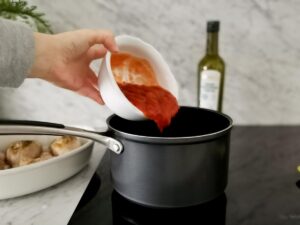 Add the thyme and bay leaves in the same pot.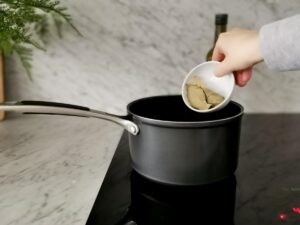 Add the wine and leave to evaporate.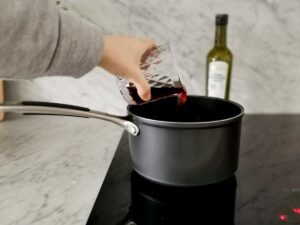 Lower the heat, cover with a lid and leave to simmer for 20 minutes.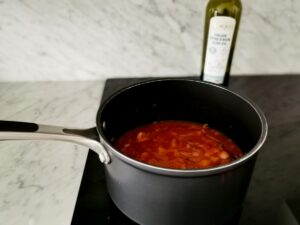 In the meantime, pan fry the outer skin of your chicken drumsticks.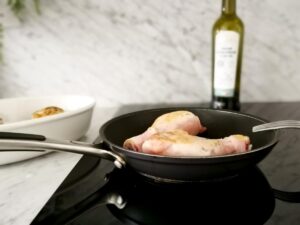 Once done, layer the chicken into your casserole.
As soon as it has finished simmering, top the chicken drumsticks with the tomato sauce.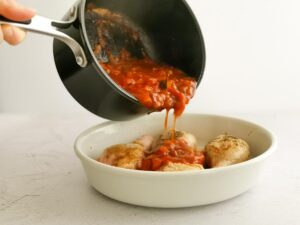 Cover with foil and bake in the oven for 45 minutes.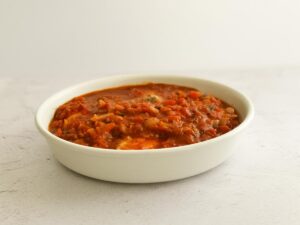 After 45 minutes, take the casserole out of the oven and serve the chicken. See notes.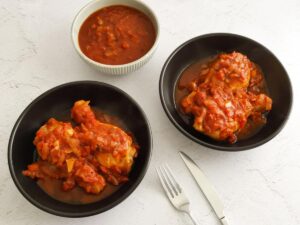 NOTES
You can serve the chicken with tomato sauce with a side of vegetables, with some rice, or potatoes. You'll have plenty of sauce leftover to make a delicious pasta the next day, or that same day if you are feeling very peckish.
Pairings for this main course
This recipe doesn't include vegetables, other than the onions. You can of course choose your favourite vegetable to enjoy on the side. Great options are steamed broccoli, baked potatoes and steamed rice.
Alternatively, feel free to add some pre-boiled carrots and potatoes in the casserole with your protein.
However, if you opt to add the potatoes too, you won't be able to use the leftovers for pasta.
Other similar recipes to try
I am including a list of chicken recipes, as well as one pot baked recipes, for you to try. If you like this recipe I am pretty sure you are going to love these other ones.
Easy Chicken Dinner with Prelibato
Baked Sausages with Broccoli and Pesto