Cauliflower with Pasta & Asiago Cheese
Cauliflower with Pasta & Asiago Cheese
Cauliflower with pasta and asiago cheese is a recipe we developed specifically for our newsletter subscribers. In our latest seasonal email, we asked them to vote which vegetable they wanted us to cook more with, and they chose cauliflower.
Here's how I would describe this recipe – a rustic home-style pasta that might sound deceptively simple but packs a lot of flavour.
Let's make it, shall we?
Ingredients (makes 2 large portions)
1/2 a small cauliflower
half pack Belmorso Wholemeal Trofie
3 teaspoons Belmorso Artisan Garlic Pate'
1 tablespoon capers
2 tablespoons Pitted Termite Green Olives
Belmorso Extra Virgin Olive Oil
100 gr Asiago Cheese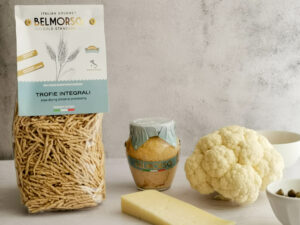 Preparation
First, cut your cauliflower in half, and save the other half for another recipe, unless you are doubling the portions.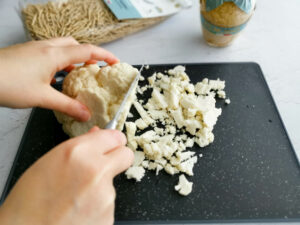 Take the half you are using and wash it. Then start cutting it thinly sideways. And once you have cut the entire half, go over what you have cut with your knife so as to cut the pieces more finely. You want a slightly ticker consistency than minced beef.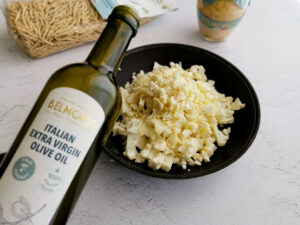 Transfer the cut cauliflower into a medium sized pan, drizzle some Belmorso Extra Virgin Olive Oil, mix and leave to saute' over medium heat for about 15 minutes.
In the meantime, you can cut your Pitted Termite Green Olives into slices.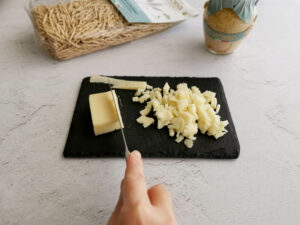 You can then cut your asiago cheese into small cubes.
Make sure you keep an eye on the cauliflower and mix it frequently.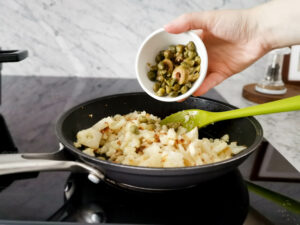 After the 15 minutes have passed, add the green olives and capers, mix and leave to cook for another 10 minutes. This way your cauliflower will have time to become tender.
Boil the water for your pasta with plenty of salt.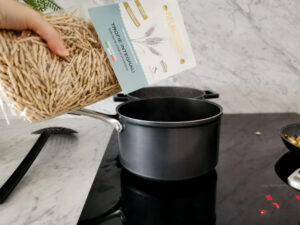 Then throw 250 gr wholemeal trofie pasta to boil.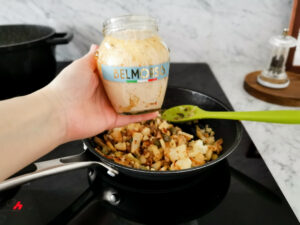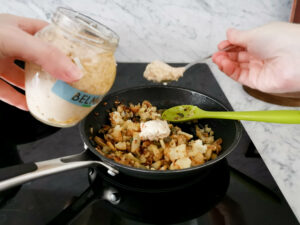 Take 3 teaspoons out of the Belmorso garlic pate' jar and add that to your cauliflower mix. Mix well and leave to cook for another 5 minutes.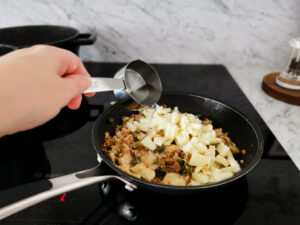 Once the pasta is almost ready, add the asiago cheese to the cauliflower mix, and 120 ml pasta cooking water. Mix well and take off the heat.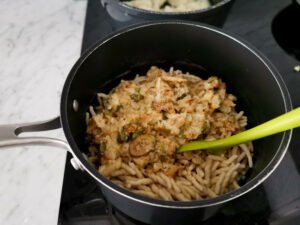 Drain the pasta, transfer it back to the pot, add the cauliflower and asiago sauce, and mix.
Serve and enjoy with a crack of black pepper.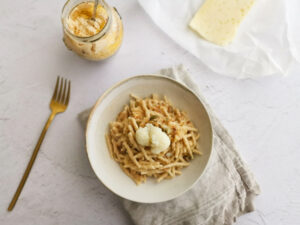 Tips
If you are not a fan of either olives or capers, you can omit either of these, or both. This recipe would also taste delicious with sundried tomatoes, or black olives.