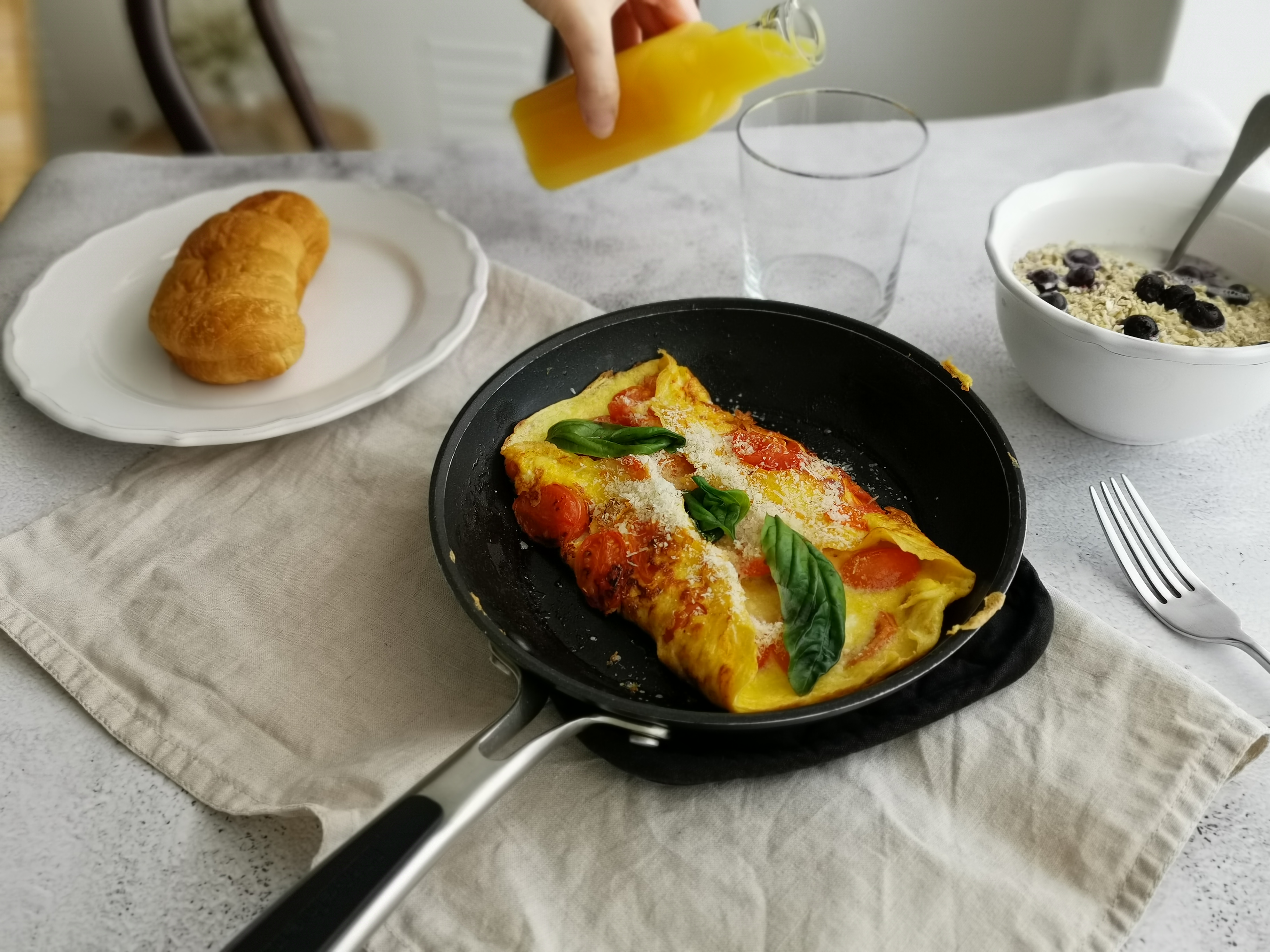 Making an omelette the Italian way
Making an omelette the Italian way
Have you ever wondered what an Italian breakfast might look like? Well, in short Italians like their breakfast small and sweet. However, that doesn't mean that you cannot have a savoury breakfast. Many Italians, like most people across the world, eat eggs in the morning when they want a breakfast high in protein that is also healthy and delicious. So today, we are going to share a breakfast idea perfect for brunch which is inspired by the flavours of Italy, including making an omelette the Italian way.
Ingredients (makes one large omelette)
3 medium eggs
salt and pepper
2 tablespoons grated parmesan
8 cherry tomatoes
fresh basil
Belmorso Novello Extra Virgin Olive Oil
Other ingredients to complement the omelette
oats or muesli
fresh or frozen fruit
milk
orange juice
a croissant with your filling of choice or plain and enjoyed with jam
Preparation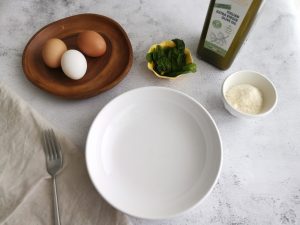 For making an omelette the Italian way, start by beating the eggs, and season with salt and pepper.
Then add 1 tablespoon grated parmesan and mix.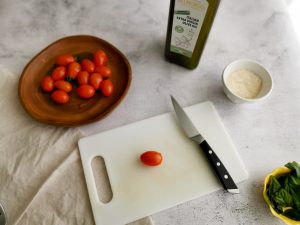 Next, wash and cut your cherry tomatoes in half.
Drizzle some Belmorso Novello extra virgin olive oil in a pan and add the tomatoes, tossing them in from time to time. This releases the flavours of the cherry tomatoes, and the combination of the latter with the Novello creates an aroma that is like no other (you will have to try it for yourself to understand what I am talking about).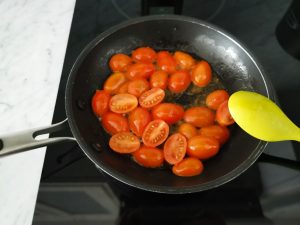 Making an omelette the Italian way is all about using a few key ingredients that are high quality and made in Italy.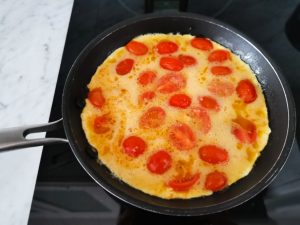 It's time to add the beaten eggs on top of the cherry tomatoes. And once you do, make sure to spread the cherry tomatoes evenly towards the centre of the omelette. This will allow the folding later to be easier.
PS: Make sure you are using a larger pan than we are, otherwise the omelette will take longer to cook.
Leave to cook for 5 minutes or longer at low heat, depending on the size of your pan and how runny your eggs are.
Then fold the sides, sprinkle the rest of the parmesan, and add the fresh basil leaves.
Take off the heat, finish with a crack of black pepper, and serve with a drizzle of Belmorso Novello extra virgin olive oil.
Enjoy on its own or together with the rest of your breakfast/brunch.
Tips
For a healthy and delicious Italian inspired breakfast or brunch, we are serving this with a custard croissant, some oats with blueberries and milk, and a glass of fresh orange juice. If you prefer, you could serve this with a salad and some bread, and the latter would also make a lovely lunch.