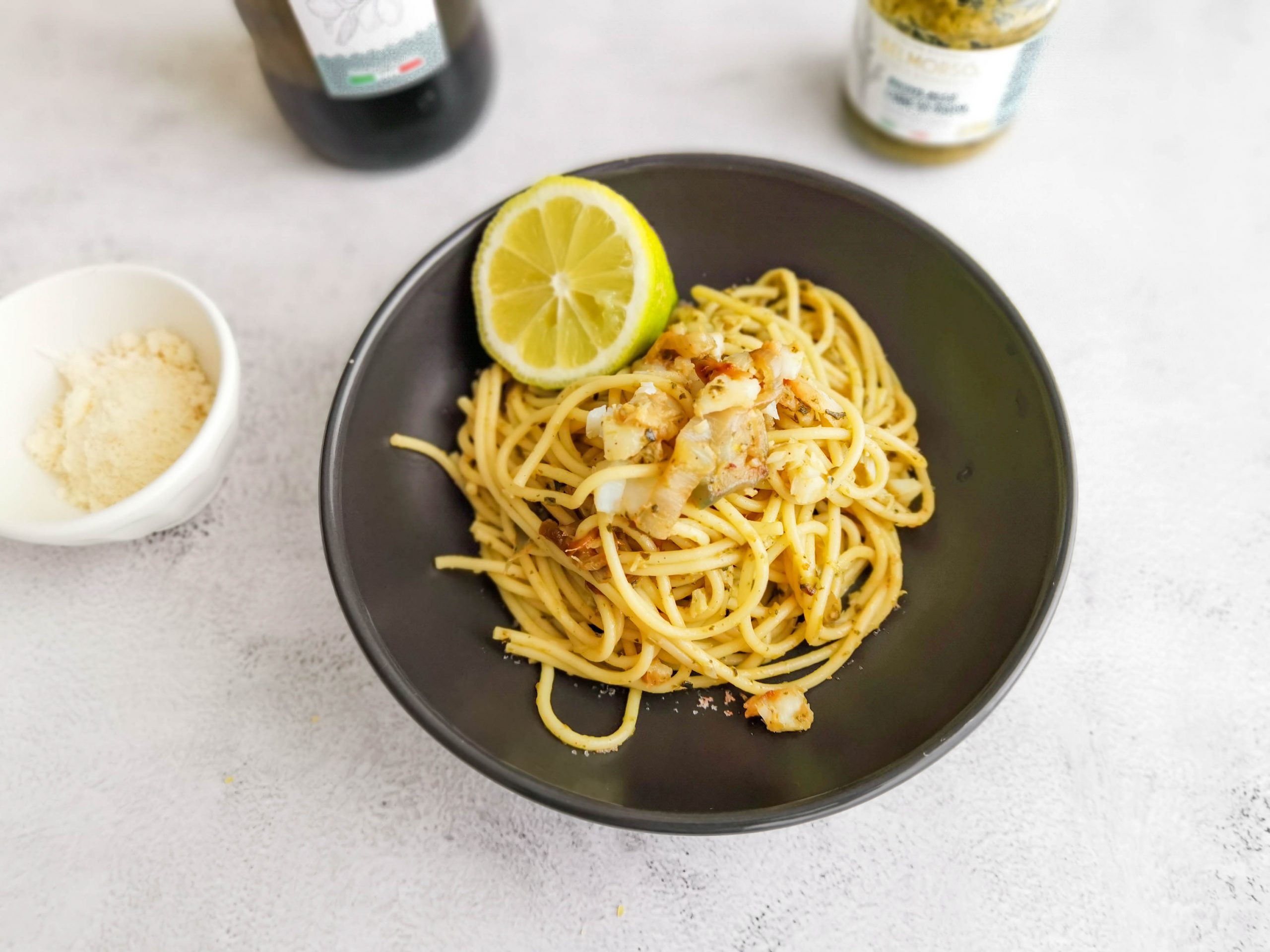 Cod Recipe with Spaghetti & Turnip Tops
Cod Recipe with Spaghetti & Turnip Tops
This cod recipe is packed with protein and taste. And because it's a quick one to make, you can make it easily as a weekday dinner. And once you do, the incredible aroma will sweep you off your feet, making this pasta become your new favourite.
Ingredients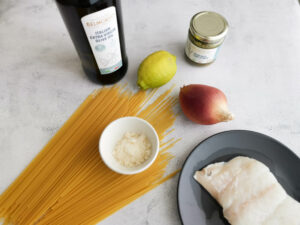 half a fillet fresh cod
spaghetti pasta (try this wholemeal spaghetti for a healthier meal) 230g
1 red onion
1 lemon
salt and pepper
grated parmesan 30g
Preparation
Start by peeling and cutting your onion into slices.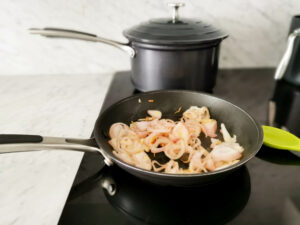 Drizzle some Belmorso extra virgin olive oil in a pan, and add the onion to saute`. In the meantime, fill a pot of water for your pasta, season with plenty salt and put it to boil.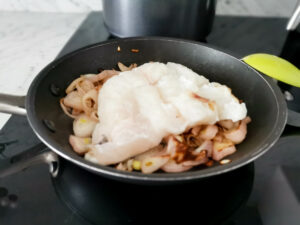 Take your cod slice and cut it into 6 parts. (You can take the skin off, or you can leave it attached, and it will come off when you cook it.) Once the onion has started caramelizing, add the cod on top, and leave to cook. Don't forget to remove the skin that comes off, if you haven't removed it already.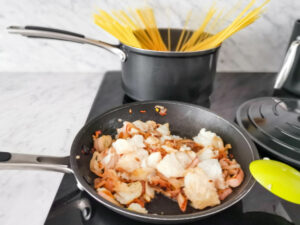 Throw the spaghetti to cook and follow the packaging instructions. After 5 more minutes you can take the onions and cod off the stove. Before draining the pasta put some pasta water aside, about half a cup. Drain the pasta and add it back to the same pot.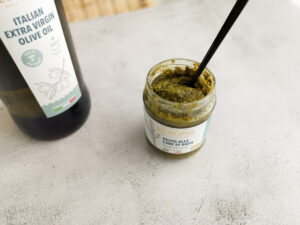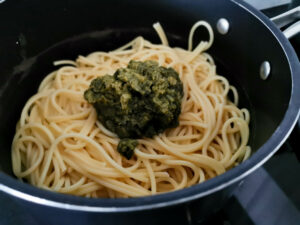 Add 2/3 of the Belmorso turnip top pesto jar, add the cooking water set aside, and mix the pasta well.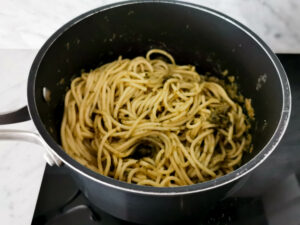 Season and add 2 tablespoons Belmorso extra virgin olive oil, and mix again.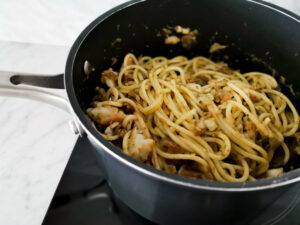 Add the fish and onion mixture and mix one more time. Serve, finish with some squeezed lemon juice and grated parmesan, and enjoy.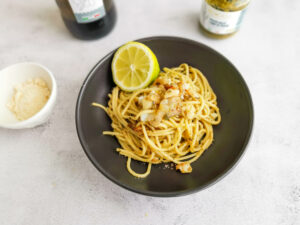 Tips
This is a great dish both if you love fish as much as meat and if you are a pescatarian. If you are however vegetarian, please note that the turnip tops pesto contains anchovies.