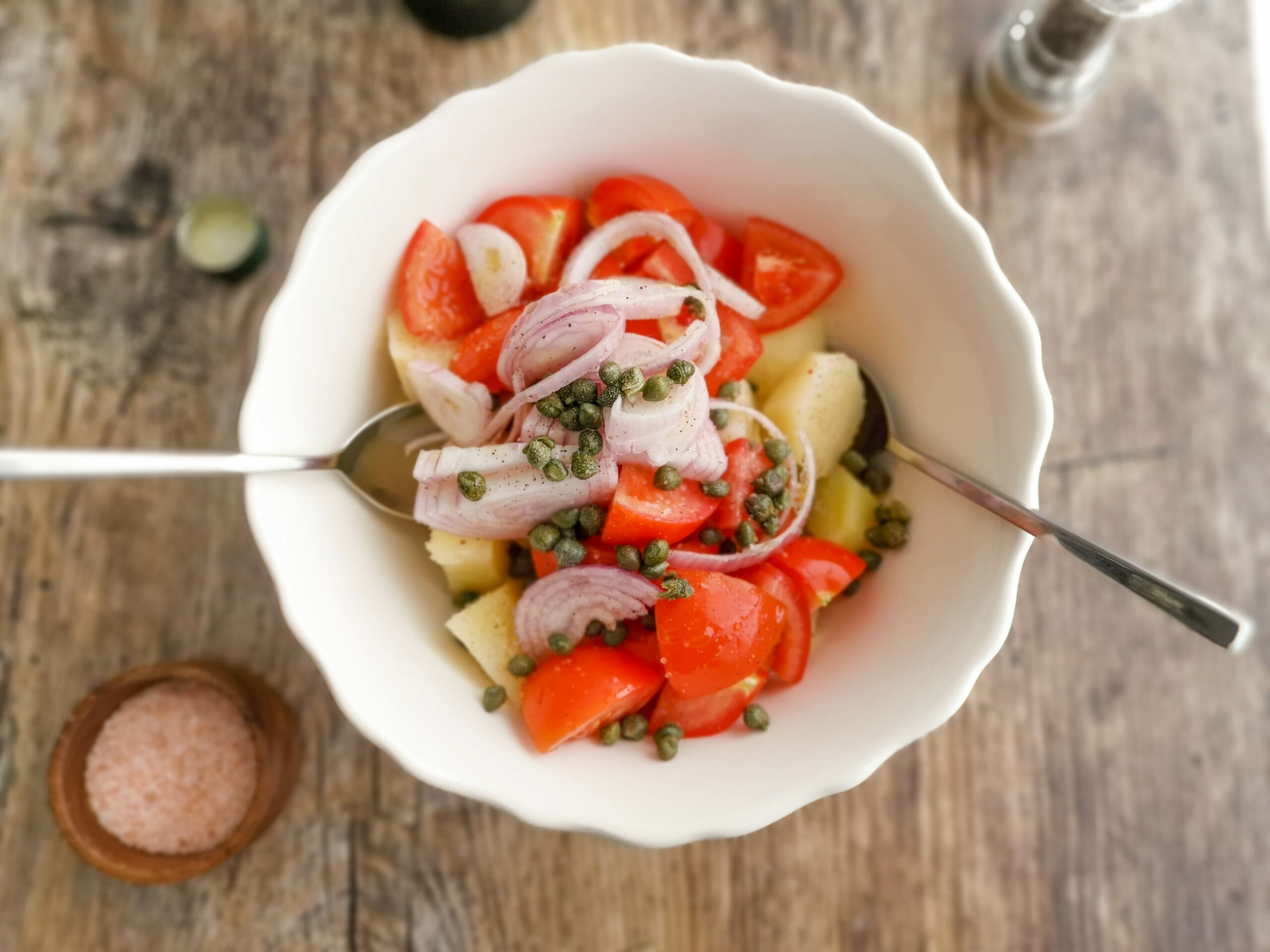 Potato Salad from Puglia
Potato Salad from Puglia
Here's another simple salad from Puglia. It's a potato salad you can throw together in roughly 40 minutes. It makes a tasty healthy lunch for home, school, and work. You can however make it for dinner and serve it with some protein or a platter of cheeses, hams, and some bread.
Ingredients for the potato salad
Potatoes of your choice x10 medium (we are using yellow paste potatoes)
3 large tomatoes
half a large onion or one small
1 to 2 tablespoons gourmet capers (like these Italian capers)
salt and pepper
fresh basil
Belmorso Extra Virgin Olive Oil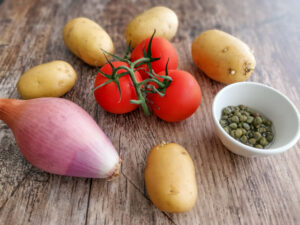 Preparation
Start by preparing your potatoes. But before doing so, put a large pot to boil with water and salt.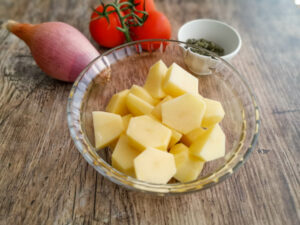 Wash the potatoes, peel them, cut them into medium chunks, and throw them in the boiling water.
Leave them to cook for about 20 minutes.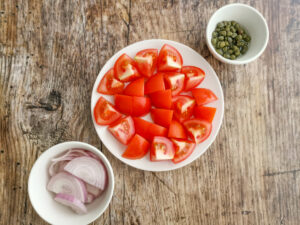 In the meantime, cut the tomatoes into half, and then cut each half into quarters.
Cut your half onion into thin round slices.
Prepare some capers, chop the basil, and set all your ingredients aside.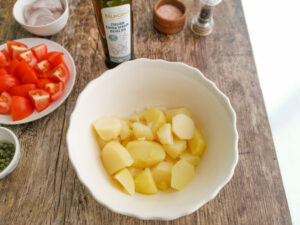 Take the potatoes out of the water and transfer to a bowl; leave to cool for a few minutes.
Time to make your salad.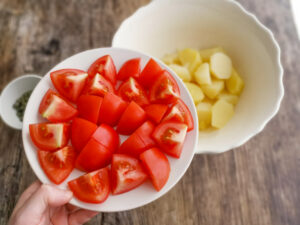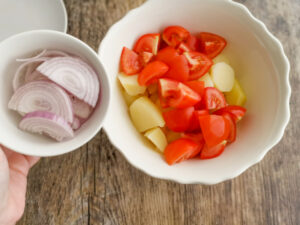 Add your tomatoes, onions, and capers.
Season with salt and pepper.
Add the chopped basil.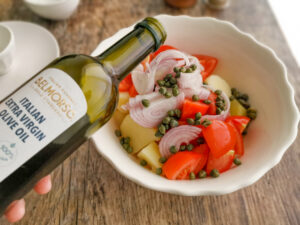 And finish with plenty of Belmorso Extra Virgin Olive Oil.
Tips
If you are not serving this with protein, and want to add some directly in the salad, feel free to add canned tuna. You can also add sundried tomatoes and/or black olives for extra flavour.