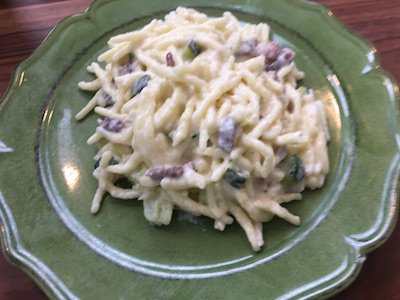 Creamy Trofie with Courgette and Bacon
Even though you see courgette in the supermarket shelf all year around, now is the peak season for delicious local courgettes.
I made this mouth-watering first course recipe by combining a few ingredients that are easy to find. And it will be ready in no time. If you like to be the house masterchef, try this recipe for a round of applause and a clean dish as a result.
Creamy Trofie with Courgette and Bacon
Ingredients for 4 people
320 grams of trofie
2 medium courgettes
150gr of bacon or Italian pancetta (cut into 1 cm strips)
2 tbs of creamy cheese like philadelphia
half onion
salt and pepper
extra virgin olive oil
Preparation
Chop the onion and stir fry it in the olive oil until soft but not brown.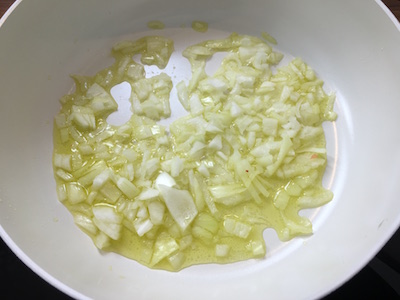 Add the bacon strips.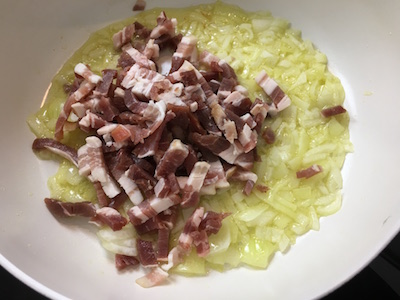 Fry for 2 minutes.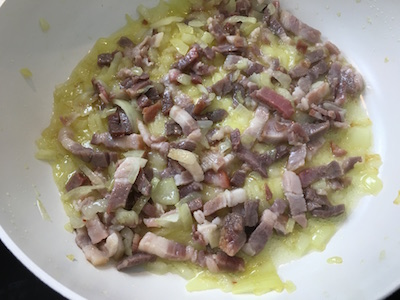 Cut the courgettes into cubes or small sticks. Add to the bacon and let cook for another 2 to 3 minutes.
Then pour half a glass of water, adjust salt and let cook for 10 minutes, so that the zucchini becomes beautiful and soft.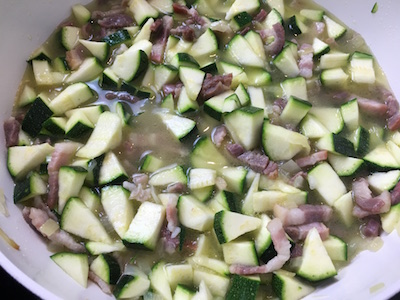 Meanwhile, boil 3lt of salted water in a large pot. When the water is at a rolling boil,  pour the trofie and let cook for 12min.
Once Trofie is al dente, drain it and add to the pan.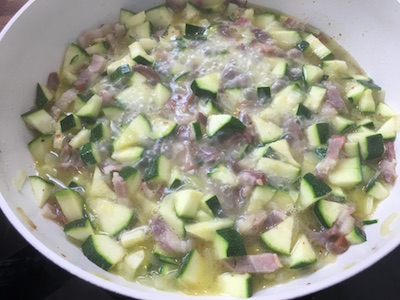 Add the creamy cheese, pepper and stir for a couple of minutes (if necessary, add two tablespoons of the pasta cooking water).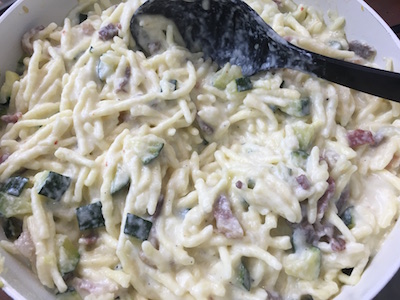 Our creamy trofie with courgette and bacon is ready for dinner!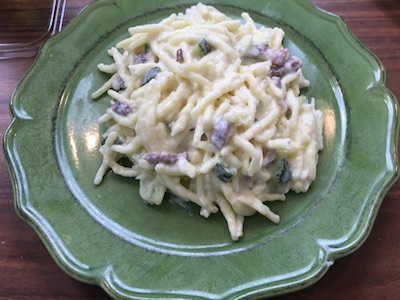 Buon appetito