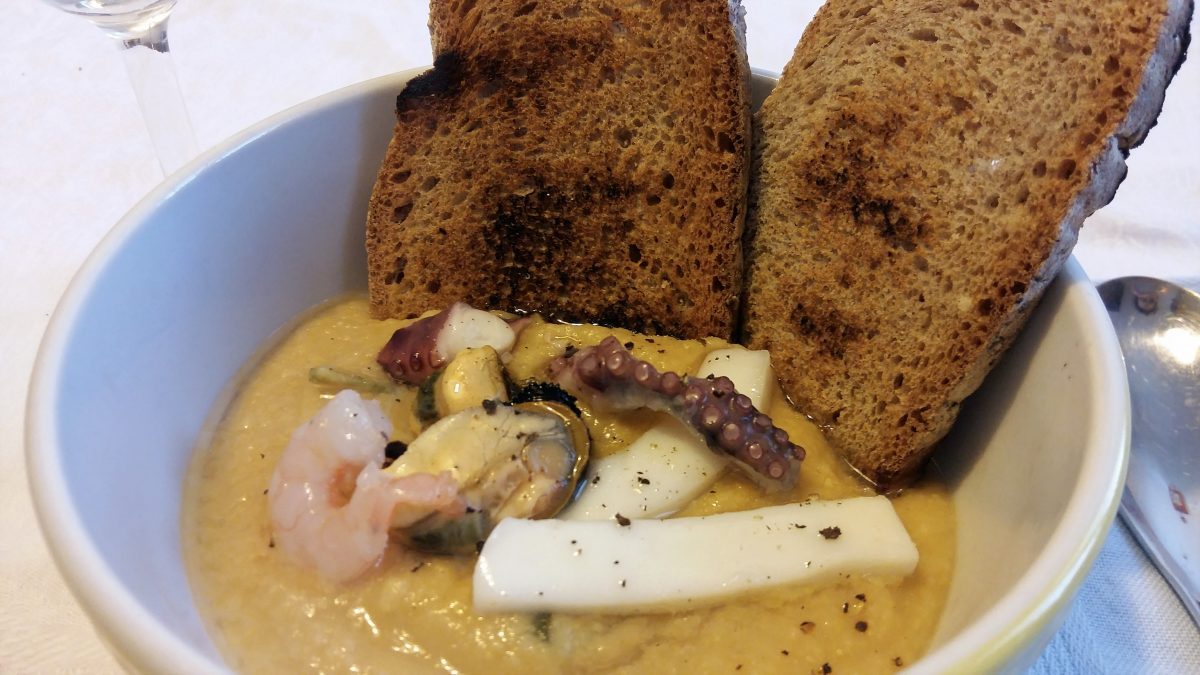 Velvety Chickpeas Soup with Seafood Salad
Christmas is coming and we are already thinking about the Christmas Menu, to share with relatives and friends!
Today, I want to share with you this tasteful and really easy recipe, typical of Tuscany, which can be a beautiful appetizer or snack, to serve during the holidays… but also every day, if you liked it!
This recipe is made with healthy and natural ingredients, and it is not money- or time-consuming either, so it is perfect for big meals, where you have already to manage several different preparations all together… the roasted beef, the cake, the vegetables… what a mess! 😛
Follow me for relief with my:
Velvety Chickpeas Soup with Seafood Salad
Ingredients for 6 persons:
600 gr Chickpeas
1 jar of Seafood Salad
2 cloves of garlic (optional)
Herbs, as you prefer: I used sage, but also parsley and rosemary suit perfectly!
Salt and pepper, as needed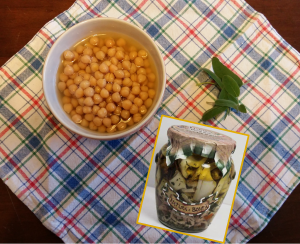 In a large pot, drizzle 2 spoons of Extra virgin Olive Oil and lightly fry the unpeeled cloves of garlic (optional) and the sage (or rosemary, if you prefer). Add the chickpeas and season them in the same pan with the garlic and herbs, cooking them on a high heat for 3 minutes.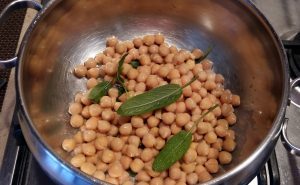 After that, add enough vegetable broth, to cover the peas and let it simmer. If you are using pre-cooked chickpeas (in the can), they will be ready in just 15-20 minutes. If you prefer the traditional dried chickpeas, you should simmer them for around 2 and a half hours. Moreover, in that case, don't forget to soak them in cold water for at least 12 hours!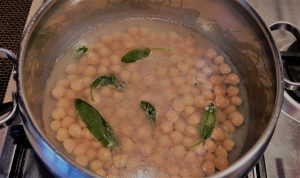 When the chickpeas will be soft and scented, remove the sage leaves and put them with the broth in a higher and narrower container, to blend all together.
Sample the texture, and if too fluid, put in the pot on the heat again, to reduce the soup a little bit. Add the leaves of sage again.
In the meantime, toast some slices of bread.
Serve the chickpeas soup with a slice of bread, and then add two spoons on top (or more!!) of Seafood Salad. Season with salt and pepper and…. enjoy!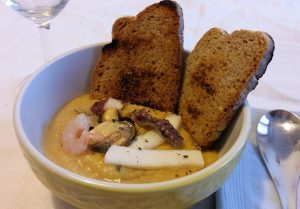 Delicious, Buon Appetito!!