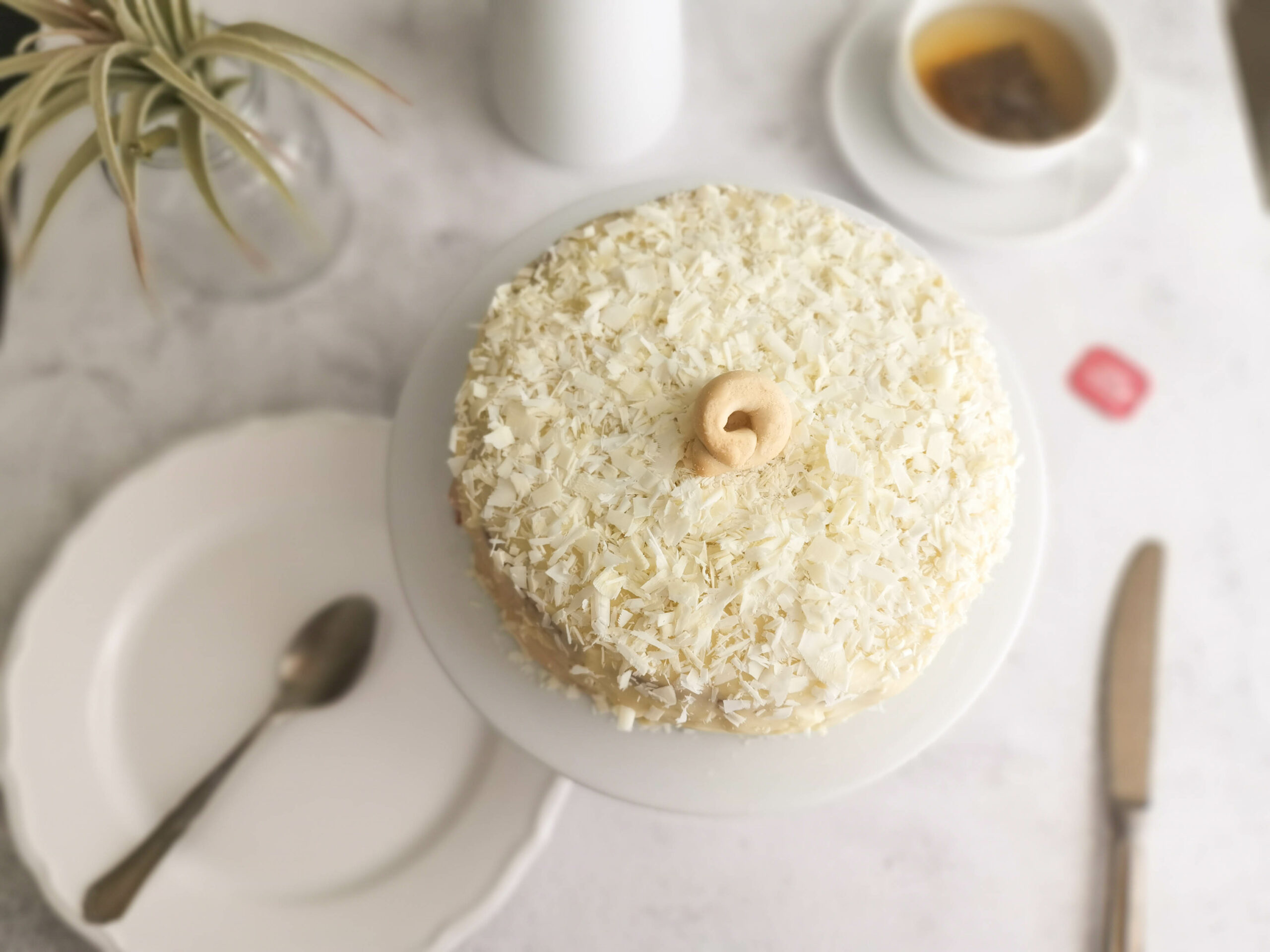 White Chocolate and Raspberry Cheesecake
White Chocolate and Raspberry Cheesecake
Summer is nearly here, and I cannot think of something more perfect than a slice of this white chocolate and raspberry cheesecake made with our traditional tarallini. Imagine yourself sitting in your garden with a slice of this and your favourite book :), #summergoals. Let's make it.
Ingredients
1 pack Belmorso Traditional Tarallini
200 gr roasted almonds
100 gr butter
12 tablespoons milk + 3 more for the white chocolate
1 teaspoon vanilla essence 
raspberry jam
mascarpone cheese
2 tablespoons icing sugar
1 bar white chocolate for melting
extra white chocolate for decorating
Preparation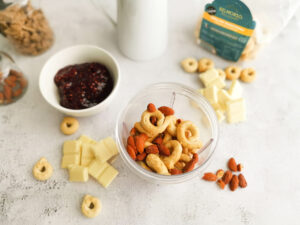 Transfer the entire pack of tarallini and roasted almonds in a powerful blender or food processor and blitz.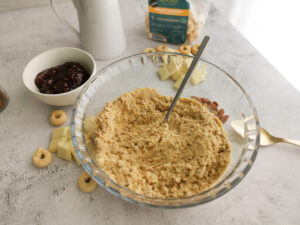 Transfer to a large bowl, add the butter, and use a fork to mix the butter with the dry mixture.
Then pour your milk, a little at a time, and continue pressing with a fork until the mixture is well combined.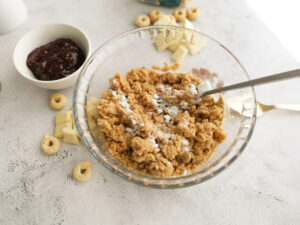 Finally, add your vanilla essence and mix in with your fork.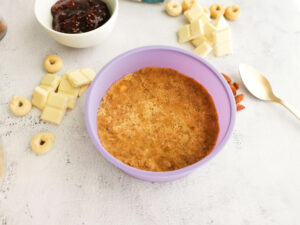 Transfer 1/2 of the mixture into a silicone mould, I am using a 17cm diameter one. Press the mixture down with your hands until it gets firmer and is no longer flaky.
Put in the freezer for 30 minutes.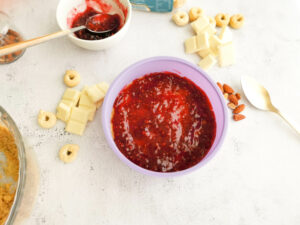 After the 30 minutes have passed, take it out and spread a layer of raspberry jam.
Then freeze again for 30 minutes.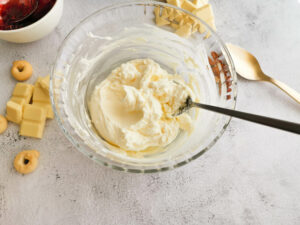 In the meantime, mix your mascarpone with 2 tablespoons icing sugar and some vanilla essence.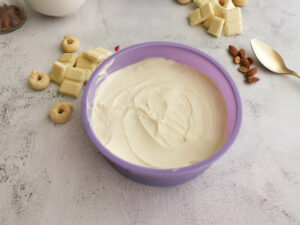 Take the white chocolate and raspberry cheesecake out, and top with your mascarpone filling. Freeze again.
Leave in the freezer for 30 minutes, take out to layer the jam and put it back in the freezer.
Wait another 30 minutes, take it out and press the last layer of tarallini and almonds. Freeze preferably overnight so you don't risk breaking it when you remove it from the silicone mould.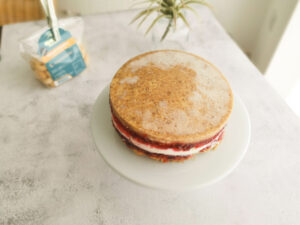 The next day start by melting the white chocolate. I have added 3 tablespoons milk to the chocolate as mine was too thick.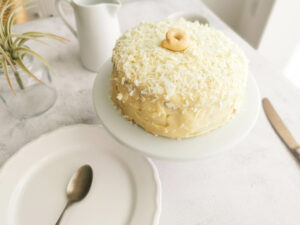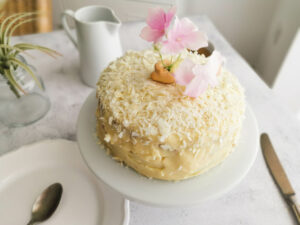 Take the white chocolate and raspberry cheesecake out of the freezer, remove it from the mould, place i on a serving plate, and top with the melted chocolate (not too hot but still melted).
Decorate your cheesecake, put in the fridge for the chocolate to set, and you are ready.
Enjoy.
Tips
For decoration, you can do a ripple with some raspberry jam poured over the melted chocolate, and then top with some flaked white chocolate, or keep it simple with the chocolate flakes and one or more tarallini plus a  flower.
You can also decorate with fresh raspberries over the white chocolate coating.
If it's too hot, you can keep your white chocolate and raspberry cheesecake in the freezer, and take it out 30 minutes before serving it, otherwise store it in the fridge.
If you are not going to cover the sides with white chocolate you may want to freeze your cheesecake for longer after each layer, so the layers are more defined and prettier.