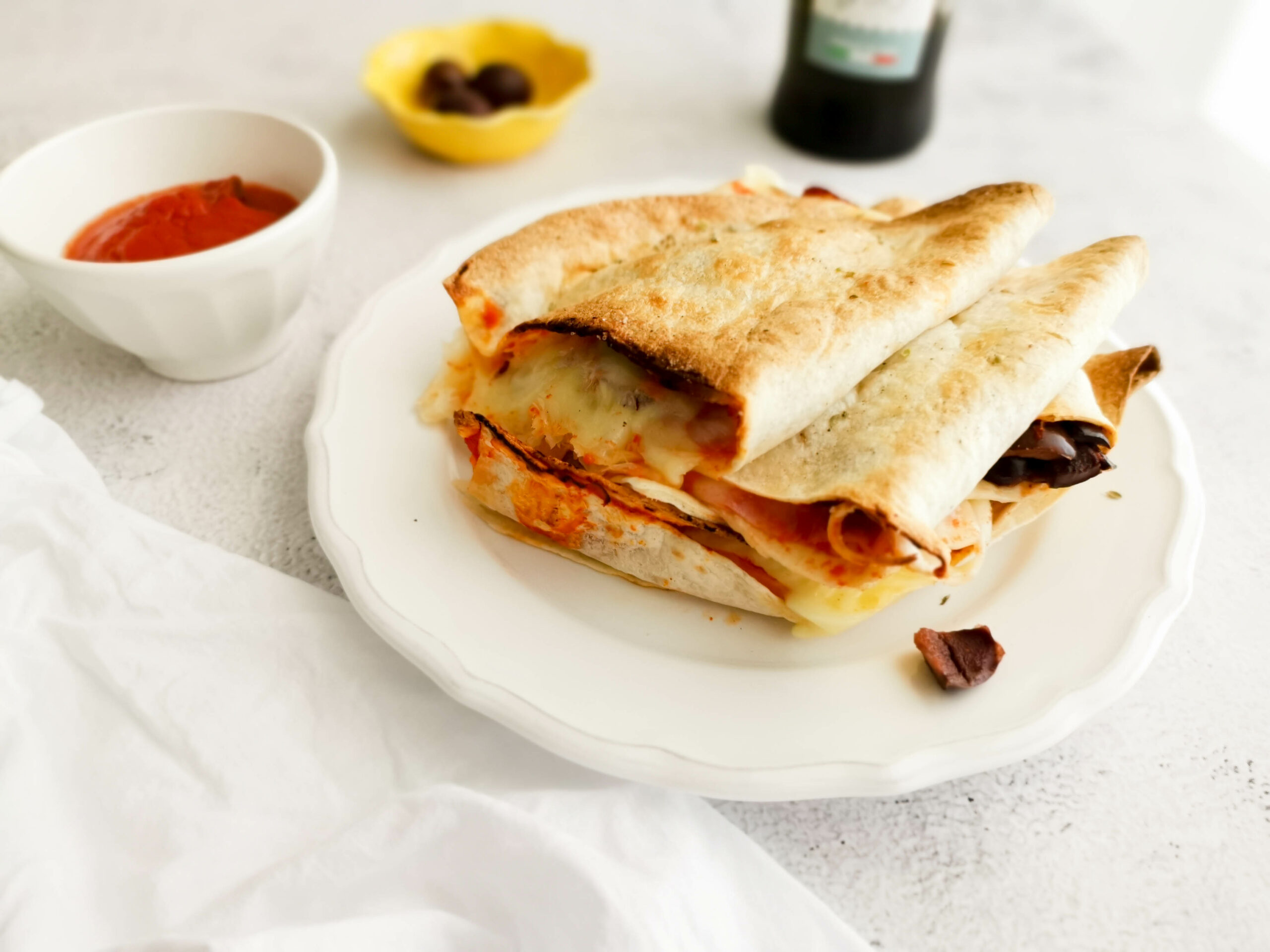 Wrap all'Italiana (Italian style)
Wrap all'Italiana (Italian style)
This wrap all'Italiana is perfect when you are feeling like some comfort food, but still want to eat relatively healthy, and would rather not get a takeout. It's quick to make, only requires a few ingredients, and you can make extra and eat the leftovers for lunch. If you have some spare time around lunchtime, this is a great one to make, especially if you are having a work from home day.
Ingredients (serves 2 or 3)
4 wraps
tomato passata 750ml (save the leftover tomato sauce to make our pasta alla Norma)
2 garlic cloves
fresh or frozen basil leaves
150g mozzarella cheese
4 slices prosciutto cotto (Italian ham)
12 black olives (or these pitted ones)
salt, pepper, oregano
Belmorso extra virgin olive oil
Preparation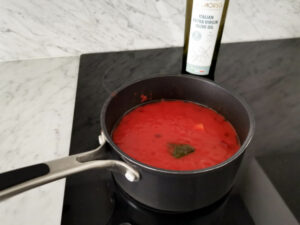 Start by making a classic Italian tomato sauce. Pour your passata in a small pot, add the peeled garlic cloves, and the basil leaves. Season with salt and pepper, cover with a lid, and leave to simmer for at least 20 minutes and up to 40 minutes.
While your tomato sauce simmers, you can start preparing the ingredients for your wrap.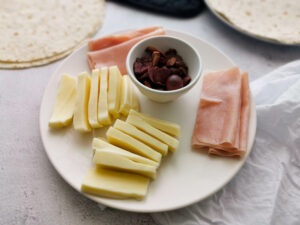 Cut the olives and remove the pit, unless you opted for pitted.
Cut the mozzarella cheese into long slices, medium thick.
Prepare all the ingredients along with the prosciutto in a plate, and take your wraps out of the package.
Layer some parchment paper on a medium large dish.
If your tomato sauce has been simmering for 20 minutes, or longer, you can take it off the heat.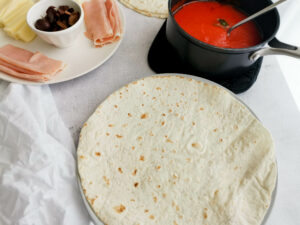 It's now time to start filling the wraps.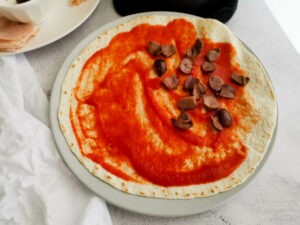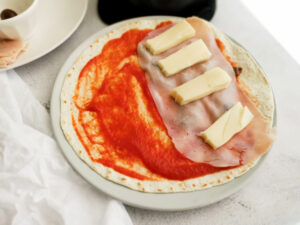 Layer one wrap on a plate, spread one tablespoon of passata, add the chopped olives, layer one slice of prosciutto, and finally 3 slices of mozzarella cheese.
Close the wrap, and cut it into half.
Layer it on your dish, and repeat until you have prepared all 4 wraps. Feel free to make more, of course.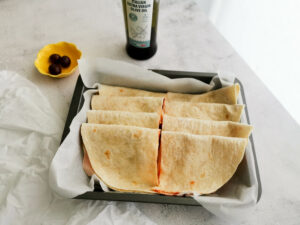 When ready, season with salt and pepper, and bake in the oven for 10 to 15 minutes. Keep an eye on them so they don't get too brown.
Take out of the oven, sprinkle some dry oregano, and serve with some extra tomato sauce on the side for dipping.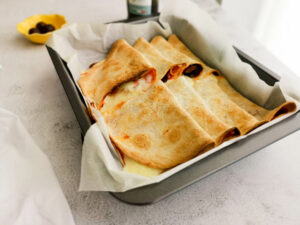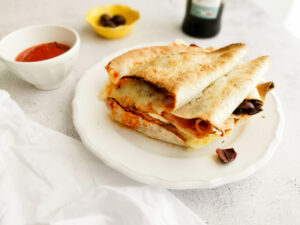 Tips
The key to this simple but tasty recipe is a good tomato sauce. Make sure you are using a high quality passata and Italian extra virgin olive oil, like our Belmorso EVOO. Plus, the longer you leave the Italian tomato sauce to simmer, the tastier it gets because it soaks up all the basil and garlic flavours.