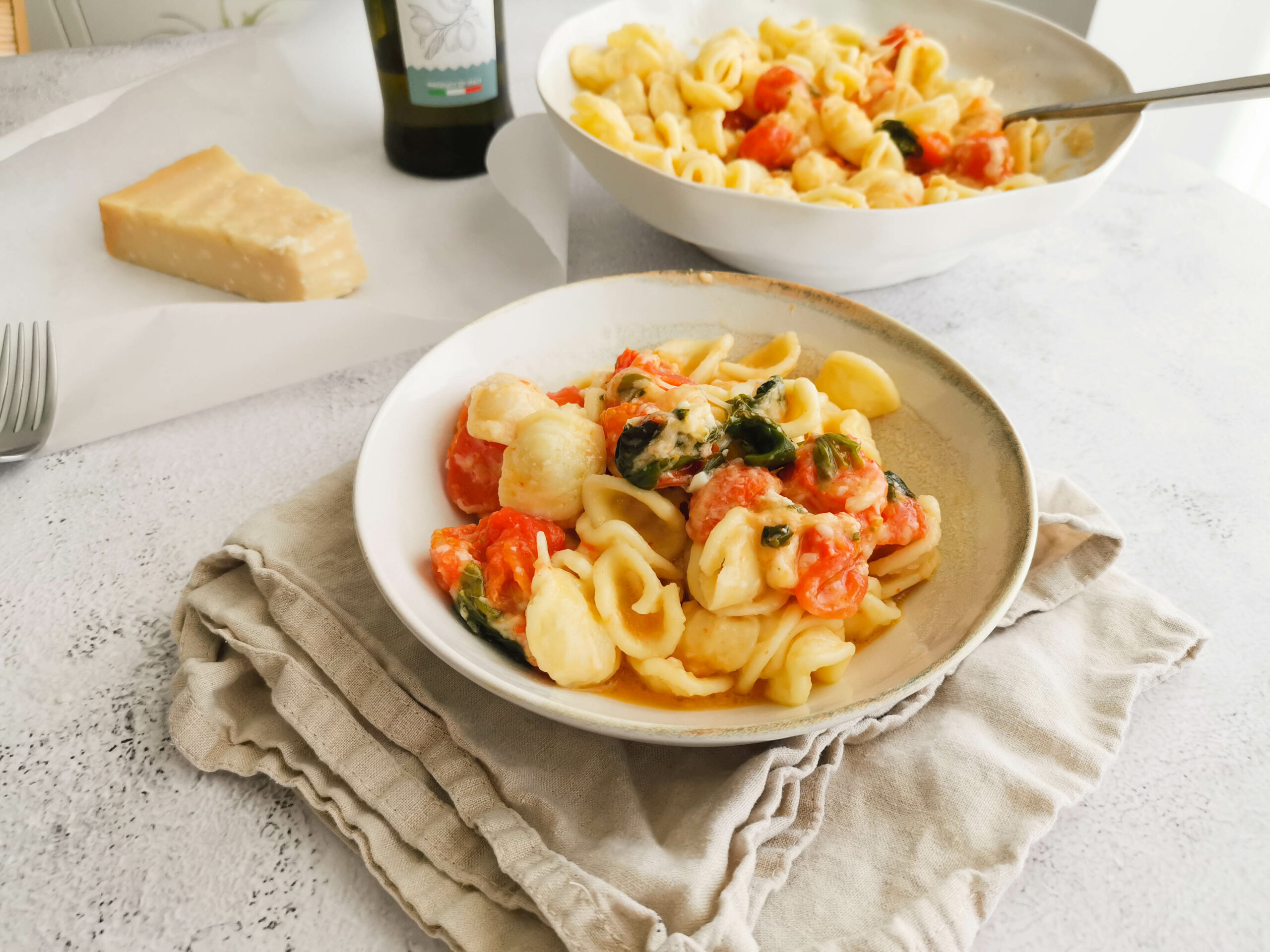 Bruschetta Pasta Italiana
Bruschetta Pasta Italiana
Raise your hand if you love bruschetta, mine is already up :)). Since we love it so much, why limiting ourselves to just bruschetta bread? No worries, we have another bruschetta recipe for you… a bruschetta pasta. Yes, and it's so yummy. Imagine the taste of bruschetta but with pasta instead of bread, so tasty. Keep reading to get the step by step recipe.
Also don't forget to leave us a comment telling us whether you like this, or you are going to try it, or you have already tried it. You can also leave a recipe request.
Ingredients (makes 2 large portions)
350 gr Orecchiette pasta (you can also use trofie or another authentic Italian pasta)
1 head of garlic
a large bowl of cherry tomatoes (about 20/25)
Belmorso Extra Virgin Olive Oil
3 tablespoons of Saporoso balsamic vinegar
fresh or frozen basil leaves
60 gr grated parmesan cheese
mozzarella mini balls (better 2 bags)
salt and pepper
Preparation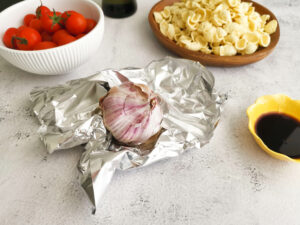 Start by putting your head of garlic in some foil, and roasting it in a preheated oven for 50 minutes. While it roasts you'll be making the pasta, setting the table, washing the dishes, and pouring yourself a glass of wine.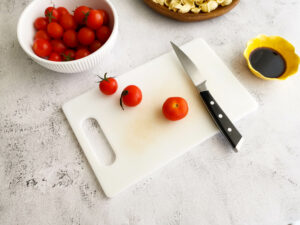 Cut the cherry tomatoes in half, after washing them.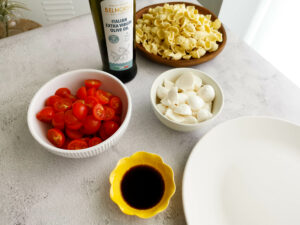 Next, take one bag of mozzarella balls and cut each into half; leave the second bag's mozzarella balls whole.
Boil the water for the pasta with plenty of salt, and throw the pasta to cook.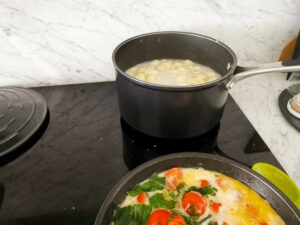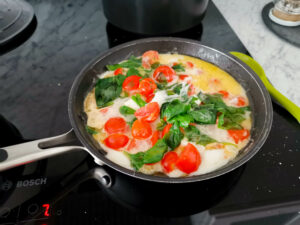 Take a pan, drizzle plenty of extra virgin olive oil (about 4 tablespoons), add the cherry tomatoes and the mozzarella balls you left whole. Transfer the pan on your stove/hob and leave to cook starting with higher heat, and then lowering it to simmer while the pasta cooks.
Take your basil leaves, chop them, or break them with your hand if frozen, and sprinkle them over the tomatoes and mozzarella in the pan. Season with salt and pepper and mix (PS: make sure you are using a non stick pan, otherwise your mozzarella will stick to the bottom).
Once the pasta is ready, leave some cooking water aside, and drain it. Transfer it to a bowl.
Add the bruschetta pasta filling from your pan to your pasta bowl, and season again. Add some of the cooking water set aside.
Add the rest of the mozzarella you cut into half.
Take the garlic out of the oven, leave it to cool a little, or wear some gloves to squeeze the garlic out onto your pasta.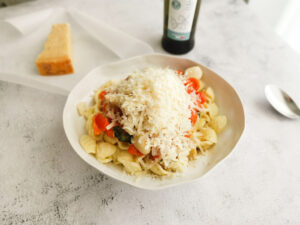 Then add the grated parmesan, and mix everything until well combined.
Serve and enjoy with an extra drizzle of EVOO.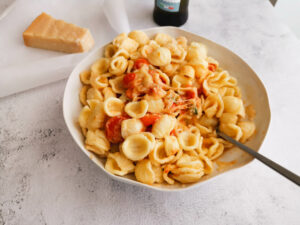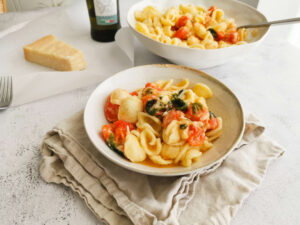 Tips
This can be eaten cold the next day, or you can store it in the freezer for a rainy day. If you really like garlic you can double the quantity, and if you prefer a more balsamic bruschetta pasta you can use more balsamic. This pasta can be easily turned into vegan by using a vegan parmesan and mozzarella alternative.