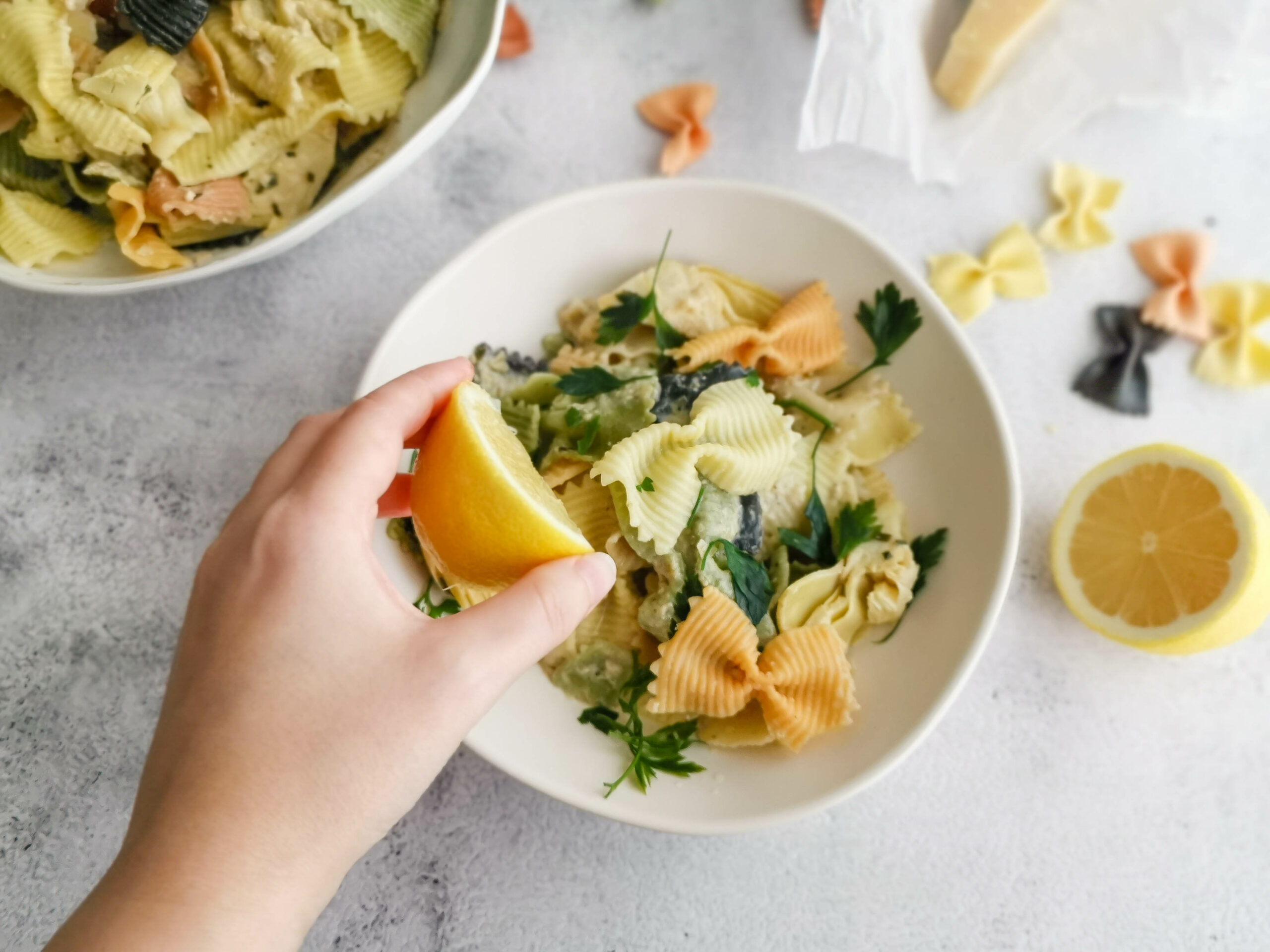 Lemon Artichoke Pasta ..so tasty.
Lemon Artichoke Pasta ..so tasty
Need a quick but tasty pasta salad? Try this lemon artichoke pasta ready, in 15 minutes. You can enjoy this for lunch or dinner, whenever you are short on time. It's a 5 ingredients recipe full of taste. Let's make it!
Ingredients (2 portions)
Farfalle Allegre bow tie pasta, half pack
1 jar Artichoke pate'
1 jar Whole Grilled Artichokes
1 lemon
Extra virgin olive oil (like Belmorso EVOO)
fresh parsley leaves
parmesan cheese
Lemon Artichoke Pasta Preparation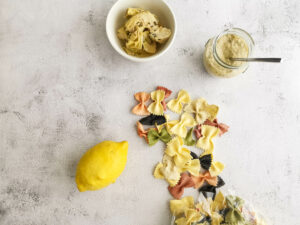 There's not much waiting time while preparing this pasta. While your bow tie pasta cooks you'll have just enough time to set the table, and pour yourself a glass of wine.
Boil the water for the bow tie pasta, adding plenty of salt.
In the meantime, cut the artichokes into half, or smaller if you prefer.
Throw the pasta to cook, mixing from time to time. Follow the packaging instructions for cooking time, but I'd say leave it one minute less than that.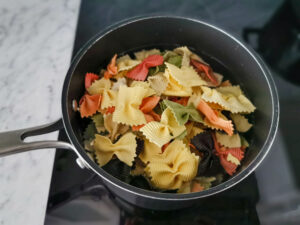 Don't forget to save some cooking water.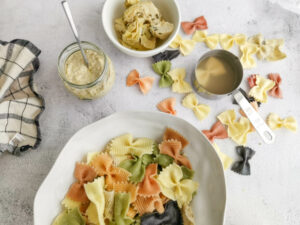 Drain the bow tie pasta, and transfer to a bowl.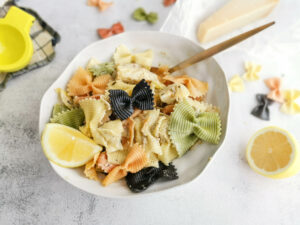 Add the pate', pasta water, and the cut artichokes.
Mix and serve your lemon artichoke pasta.
The artichoke pate' is well seasoned, but feel free to season with extra some salt and pepper.
Drizzle some extra virgin olive oil.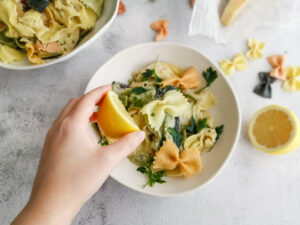 Squeeze some lemon juice.
Grate some parmesan, or sprinkle it if yours is already grated.
Finish with a few leaves of parsley, and buon appetito.
Your lemon artichoke pasta salad is ready in less than 15 minutes. You can eat right away, store it in the fridge, and have it for lunch the next day; you can also freeze the leftovers.
Tips
Feel free to add black olives or sundried tomatoes, they will both enhance the taste of this lemon artichoke pasta. This makes a great dish to serve at a barbecue or Summer party. It's also one you can make and take with you to a dinner party you have been invited to. Enjoy it on a picnic at the beach or at the park.
L'articolo Lemon Artichoke Pasta ..so tasty. proviene da Belmorso Italian Gourmet.