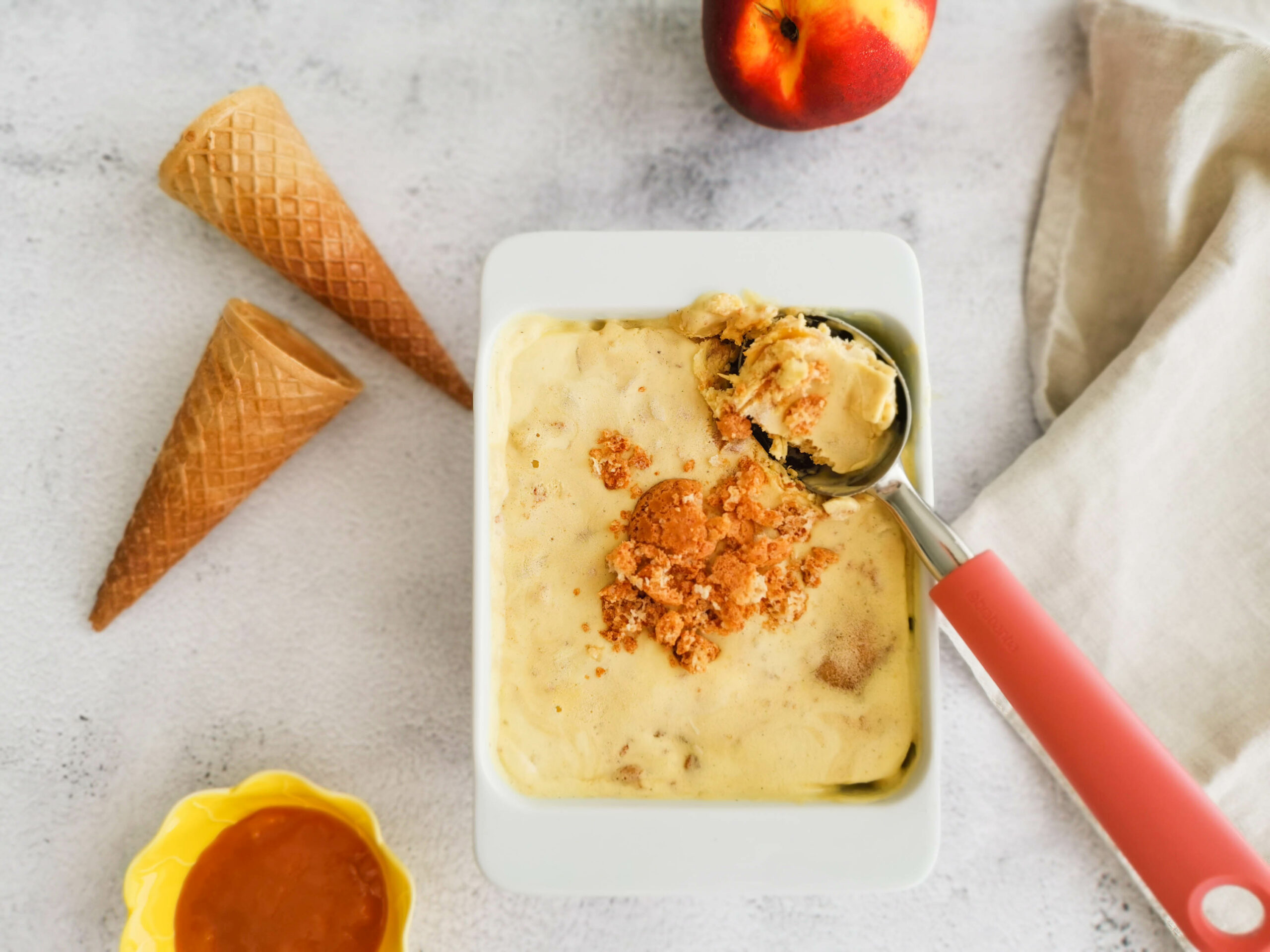 Amaretto Gelato with Balsamic Peaches
Amaretto Gelato with Balsamic Peaches
Ready for a delightful ice cream you can make at home? Amaretto Gelato here we come!! Don't worry, we are not making it from scratch. We will be elevating a plain vanilla ice cream, and taking it to a gourmet level.
Ingredients (for 2 people)
Vanilla ice cream (250 gr)
Italian amaretti biscuits (12 small or more)
2 large peaches
3 tablespoons balsamic vinegar (we are using this Balsamic IGP Gold)
2 teaspoons coconut sugar (or brown sugar)
a handful flaked almonds
waffle cones x4 (2 each)


Preparation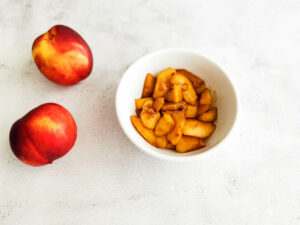 First, let's prepare the peaches. They are the star of the show.
Wash them, peel them, and cut them into medium size pieces.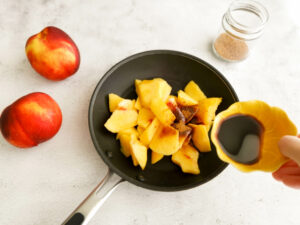 Throw them in a pan with the coconut or brown sugar, and the balsamic vinegar.
Leave them to caramelize at low heat until the balsamic has reduced completely.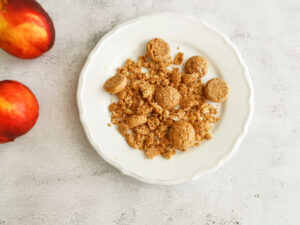 In the meantime, break your amaretti. Here's the secret to breaking them so they are neither too small nor too large, and without making a mess.. Take one small amaretto, put it inside your palm, close your palm, place your other hand's thumb below the amaretto in your palm, and crush it from the centre. Repeat using this method or any other method you like for all your amaretti.
By now, the peaches are ready. Transfer them to a bowl, and leave to cool for 30 minutes.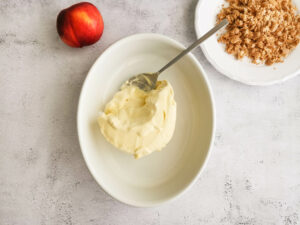 Take the ice cream out of the freezer so it starts melting, and it's easier to work with. Transfer the ice cream to a large casserole or bowl, so you have enough space to mix in your ingredients.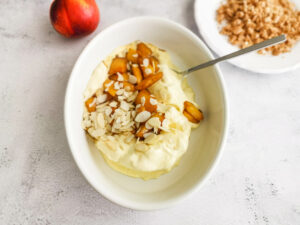 Once the peaches have cooled, add them to the ice cream. Add the flaked almonds and the broken amaretti too.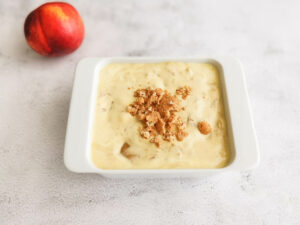 Fold in gently, and transfer to a clean ice cream container. Freeze until it solidifies.
When you are ready to eat it, take the ice cream container out 15 minutes before (adjust the timing depending on how hot/cold it is).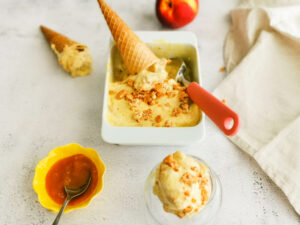 Scoop your ice cream into cones, and add extra crushed amaretti.
EXTRA TASTE TIP
Add a teaspoon of peach jam to your cone before adding the ice cream. Alternatively, save some balsamic peaches, use a fork to mash them into a compote, and add that instead of the peach jam. Try this, you'll be glad!
Tips
You can leave out the flaked almonds, and if you don't like amaretti you can replace them with cantuccini. Feel free to use another one of our balsamic vinegars of Modena, just make sure you are using a dark one.