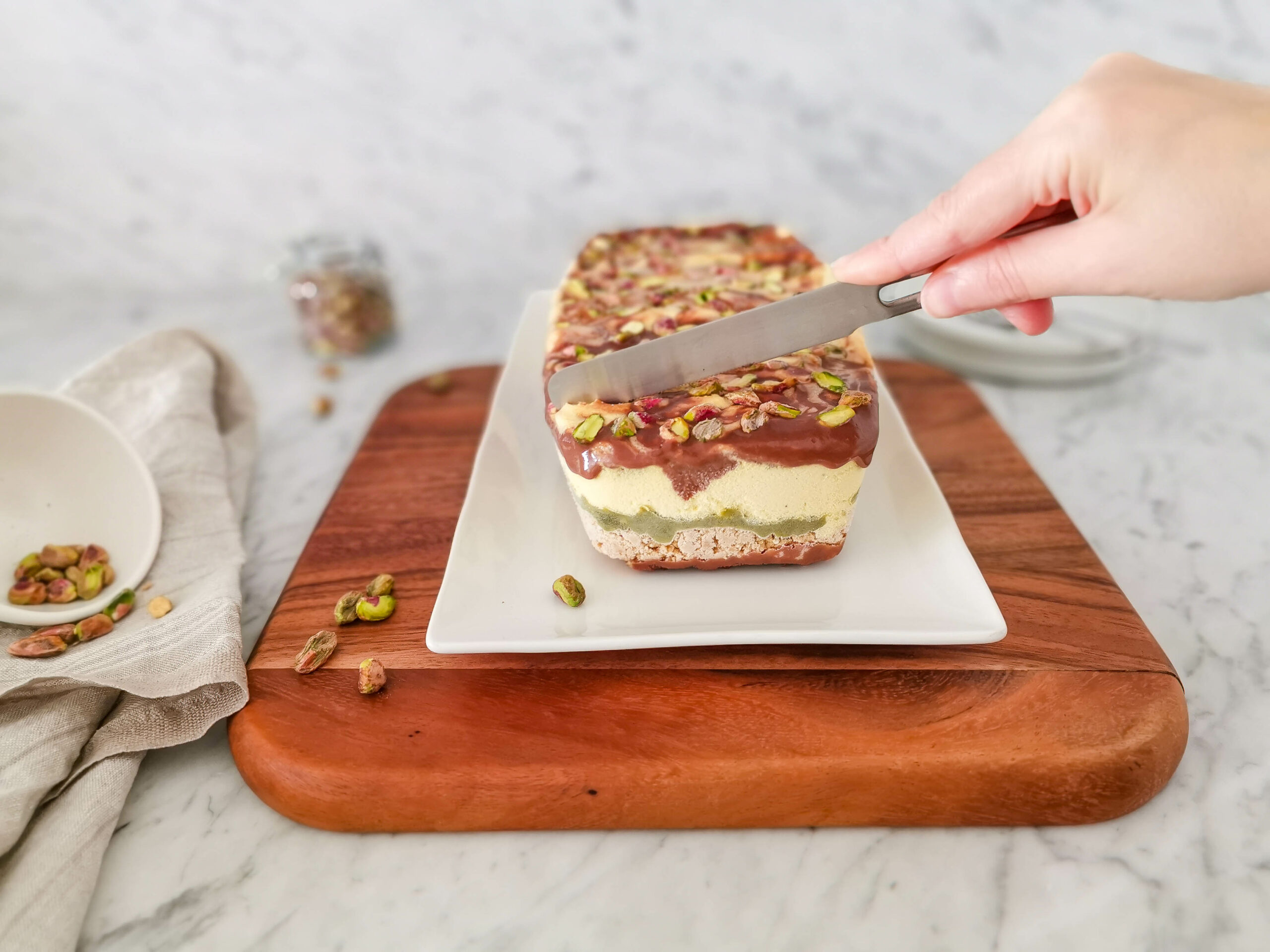 Ice Cream Cake with Pistachios di Bronte
Ice Cream Cake with Pistachios di Bronte
It's Summer, temperatures have reached a record here in Ireland, so it's obvious we are sharing an ice cream cake this week :)!! It's a treat all the family will enjoy. Just be prepared you might need some patience for this one (simply because of the layers). Read the tips if you want to save time.
Ingredients
Half pack Traditional Tarallini
150 gr pistachios (or pistachio cream and 50 gr pistachios) – ideally di Bronte or Sicilian Pistachios
Vanilla ice cream (you can also use chocolate ice cream)
2 bars chocolate
chocolate buttons (you can also use dry fruit, or extra pistachios)
1/3 of a glass milk
1 tablespoon butter
vanilla essence
Tools
One silicone mould, preferably long
Preparation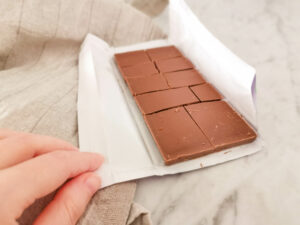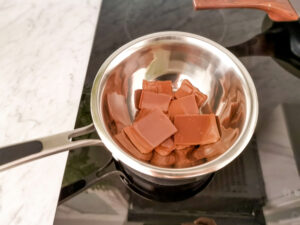 Melt one bar using the double broiler method. Add 2/3 tablespoons of milk and mix once melted. Leave to cool for 10/15 minutes.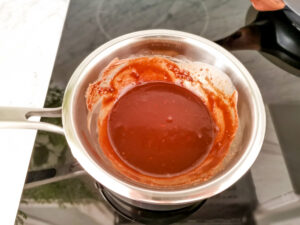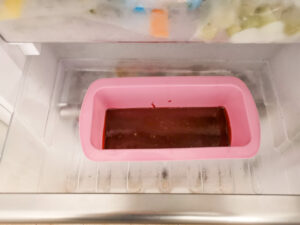 Then take a long silicone mould (or whatever shape you have or like) and pour the chocolate at the bottom. Spread and put the mould in the freezer for an hour.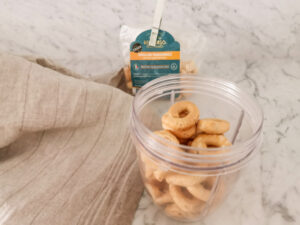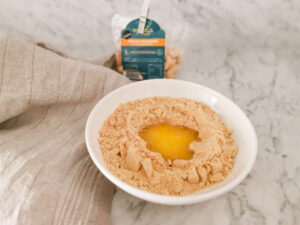 Blitz the tarallini, add the melted butter, some vanilla essence (the quantity depends on the strength of your essence), and the milk. Mix with a fork until you get a crumble texture, but a little wetter.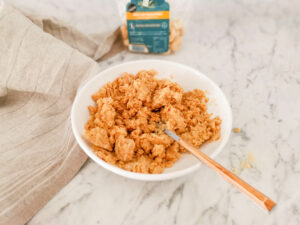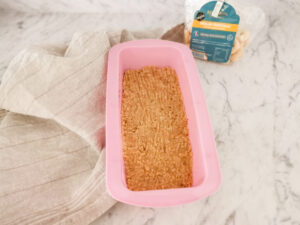 After the hour has passed, take the mould out of the freezer and pour the tarallini crumble on top of the chocolate layer. Spread evenly, and freeze again for an hour.
PS: You can check it before and see whether it gets solids earlier than that.
Once the second hour has passed, take the mould out and spread a layer of pistachio cream. You can buy it in your supermarket (it's ok if you don't find di Bronte Pistachios, just use regular ones). If you can't find a pistachio cream, just make your own by blitzing 100 gr of pistachios and adding 5 tablespoons water. If you use a powerful food processor, you won't need the water.
Put the mould in the freezer for another hour or longer.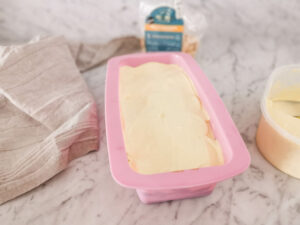 Then take it out and top with one thick layer of your vanilla ice cream.
Add your chocolate buttons or dried fruit now, inserting them in the ice cream. Once ready, freeze for 2 hours or longer, until the ice cream has become solid. I froze mine overnight.
Melt a second bar of chocolate, and once cool, pour it over the ice cream.
While the chocolate is still melted sprinkle the pistachios. I chopped half of them and added the others whole for some extra texture profiles.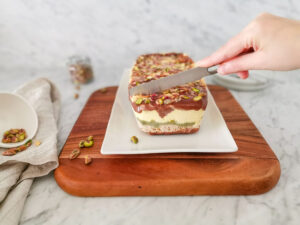 Tips
If you want to make this but want to save time you can. Here is how.
You can follow the recipe for the first first layer, and freeze it.
Then simply do all the other layers at once.
It will still taste as good, it just won't have the layers defined.
Follow us on Instagram @tastewithgusto to see a helpful tip on how to store it.
If you enjoyed this dessert, try this White Chocolate & Raspberry Cheesecake next.