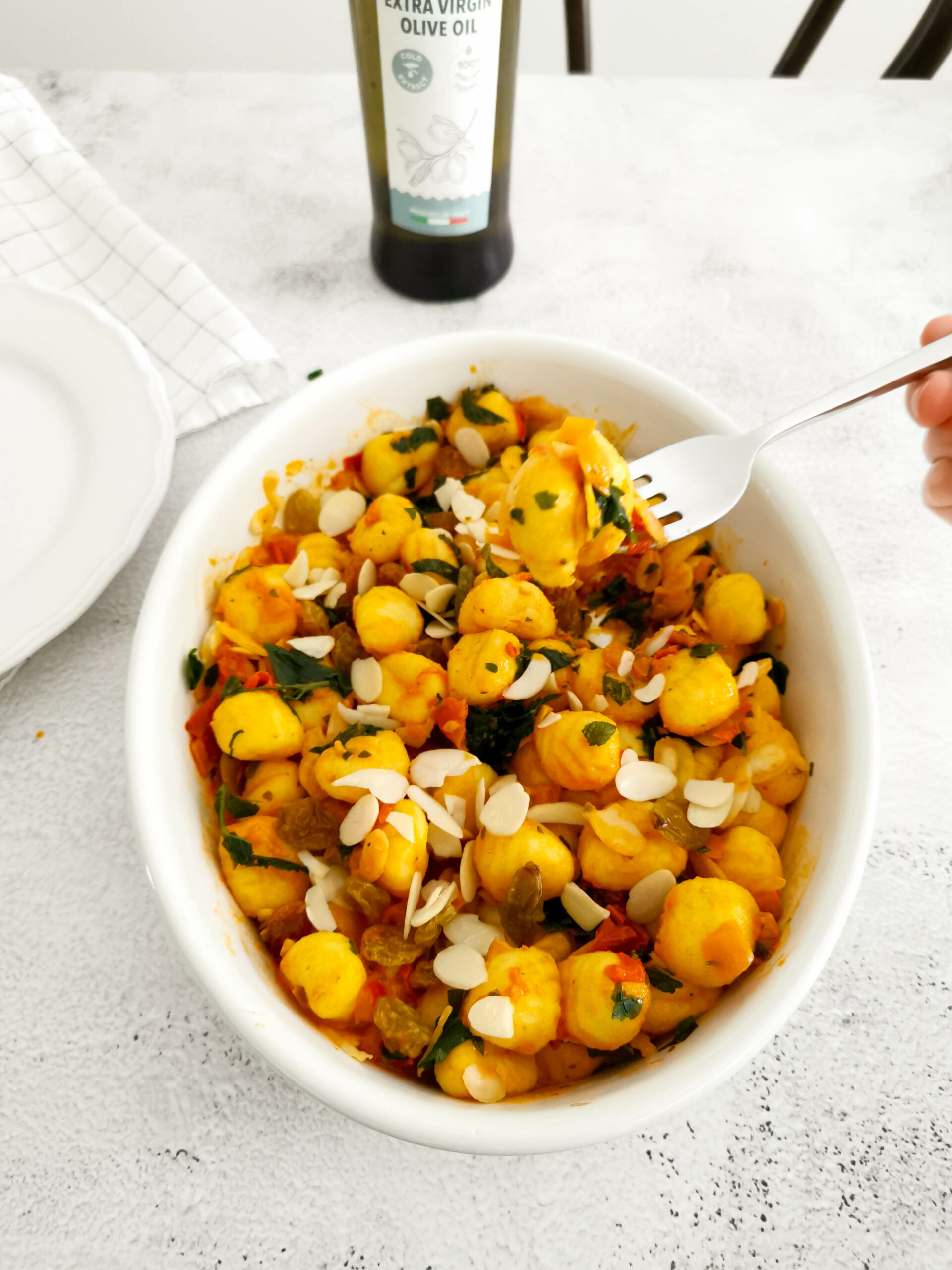 Gnocchi Salad with Sweet Peppers
Gnocchi Salad with Sweet Peppers
Pasta salads are perfect for this time of year, and today we have a special one. It's a Gnocchi Salad with Sweet Peppers Spread. You can make this in under 15 minutes and put on your table a delicious and unique dish. Let's make it.
Ingredients (for 2 people)
1 pack fresh gnocchi 500g (don't be fooled by the grams as gnocchi are much heavier than other pasta)
1 jar Belmorso Sweet Peppers Spread
flaked almonds – about 1 handful
golden raisins – about one handful
salt and pepper
Belmorso extra virgin olive oil
chopped mint and parsley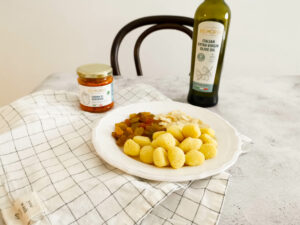 Preparation
Boil the water for your pasta; as I usually suggest, fill your pot with enough water and salt it generously.
Choose your serving bowl, and once the water is boiling, throw the gnocchi.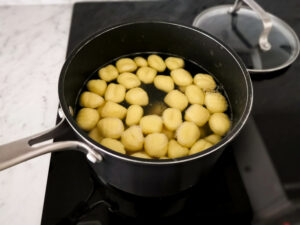 The gnocchi take about 2 minutes to boil, don't leave them much longer, or they'll break.
Drain the gnocchi, saving some cooking water.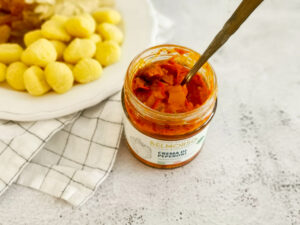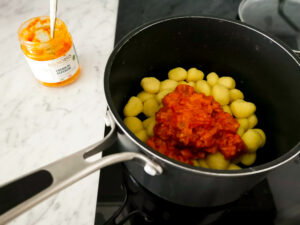 Transfer the gnocchi to your pot and add the jar of Belmorso Sweet Peppers Spread.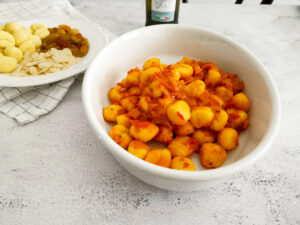 Mix and transfer to your serving bowl.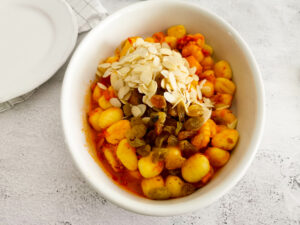 Add the flaked almonds and golden raisins, and mix gently.
Chop the mint and parsley leaves.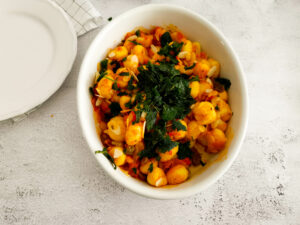 Add the chopped parsley and mint leaves, and again mix gently.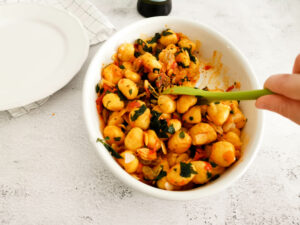 Season lightly with salt and pepper, drizzle a little Belmorso extra virgin olive oil.
Serve and enjoy.
Buon Appetito.
Tips
Feel free to double the recipe and enjoy the leftovers the next day. If you really like it, you can enjoy this warm during the Winter months. All you have to do is warm up the Sweet Peppers Spread in a small pot over medium heat, and follow the rest of the recipe. If you don't like raisins, you can obviously leave them out.
This is a great recipe to throw together when you have unexpected guests, as it takes you no time and looks beautiful when served in a nice serving bowl. Just keep a few jars of Belmorso Sweet Peppers Spread, and some gnocchi in the fridge or pantry; you are very likely to have the rest of the ingredients in your pantry.