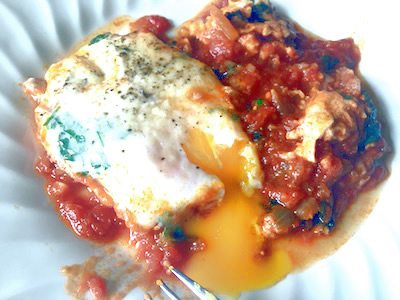 Eggs in Purgatory with Basil Tomato Sauce
I remember when I was 15/16 passing the summer holiday at my aunty's seaside house. She used to prepare an extra simple dish full of proteins and taste for her 4 children and me. I always cleaned my dish with the bread. I guess you will too 🙂
She used a tinned tomato that needed to be cooked for 10 min or so. Here is my version, if you use our Basil Tomato Sauce, you will reduce the cooking time. Same delicious and nutritious dish cooked in less time.
The history behind this recipe comes from Naples. They describe, as in some shrines, the white of the egg as if they are the souls of people trapped in Purgatory (the area between Heaven and Hell) that try to run from the fire (the tomato sauce).
Eggs in Purgatory with Basil Tomato Sauce
Ingredients
2 jars of Basil Tomato Sauce
4 eggs
1 clove garlic
1 onion
Few leaves of parsley
4 tbs Extra Virgin Olive Oil
Grated Parmigiano Reggiano Cheese
Salt and black pepper to taste
Preparation:
Mince the garlic, onion and parsley.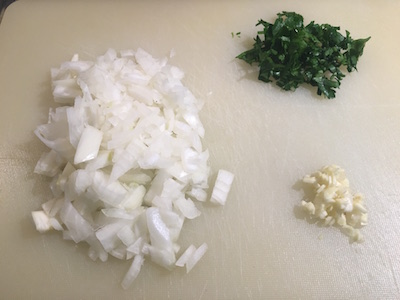 Pour the oil into a large pan.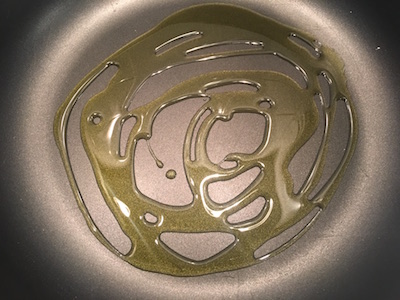 Add the garlic and onion and cook on low heat until soft.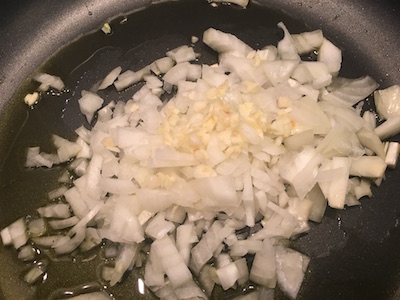 Make sure they don't turn brown because this will change the flavour of the sauce.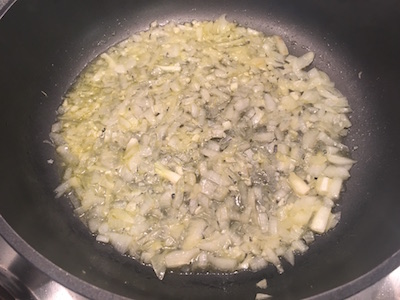 Add the tomato sauce and cook for another 5 mins.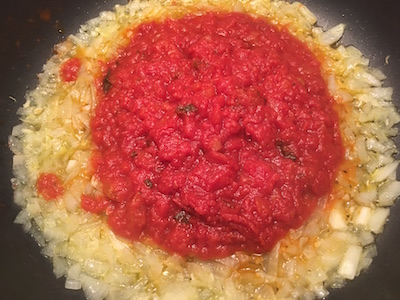 Put the eggs into the sauce and the parsley.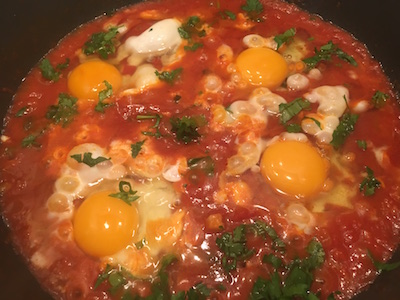 Season with salt and black pepper. Sprinkle the eggs with Parmigiano.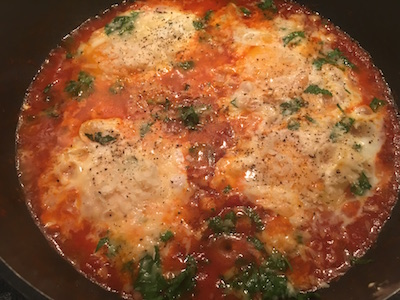 Cover with a lid and cook until the egg whites are cooked completely but the yolks are still soft and runny.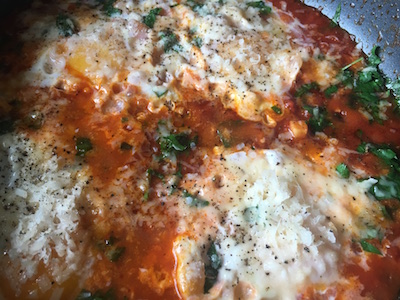 Serve and enjoy!