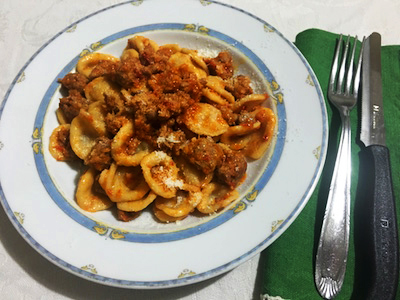 Cannonata Spicy Orecchiette
This is a very quick and tasty recipe. With just a few ingredients, you get a nutritious meal in about 15 minutes. I got my inspiration after reading the following recipe.
Cannonata Spicy Orecchiette
Ingredients for 2 people
2 Italian style sausage, crumbled
5 tbsp Cannonnata  1/2 small jar
1 clove of garlic, finely chopped
2 tbsp Extra Virgin Olive oil
1/2 glass of white wine
200g Orecchiette
Parmigiano Reggiano, to serve
Procedure
Heat the extra virgin olive oil in a large pan.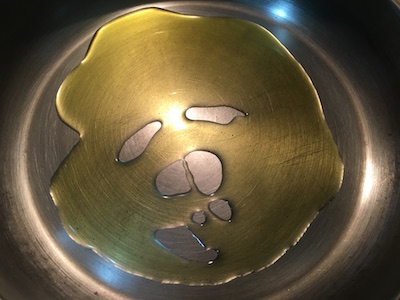 Add the minced garlic. Cook for just a minute.
Before the garlic changes colour, add the sausage, crumbled by hand.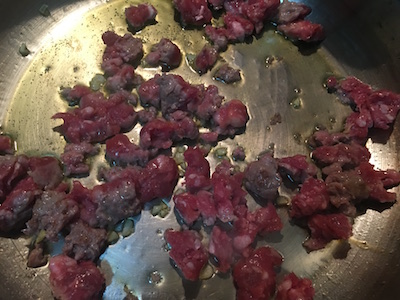 Cook for few minutes until the sausage browns.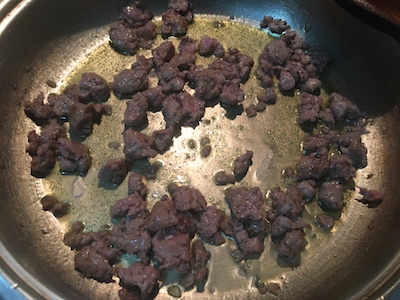 Now add the white wine and wait until the alcohol evaporates.This might take about 2/3 minutes.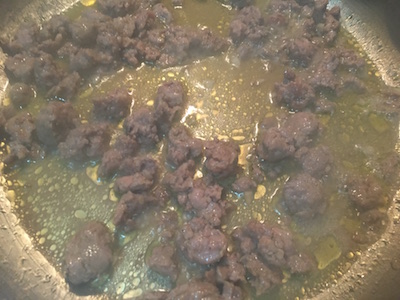 Now stir in the cannonata with a little bit of hot water from the pasta.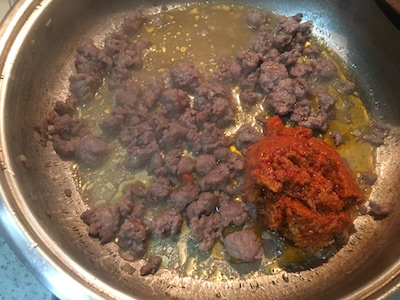 Heat it up for 2 min. Check the saltiness of the sauce and adjust if needed, because sausages and cannonata are already salted. Ground some black pepper and your sauce is ready.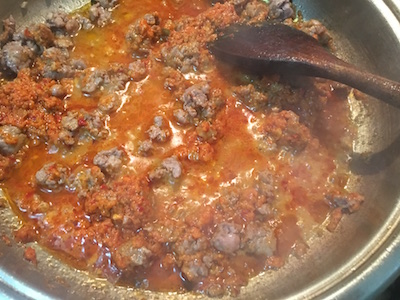 Meanwhile, you cook your pasta in 2 lt of boiling water with 15 gr of salt for 12 min al dente. Add to the pan with the sauce and stir in on the hob.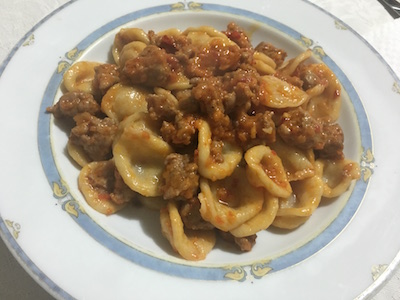 Serve with grated Parmigiano Reggiano and enjoy this slightly spicy sauce.