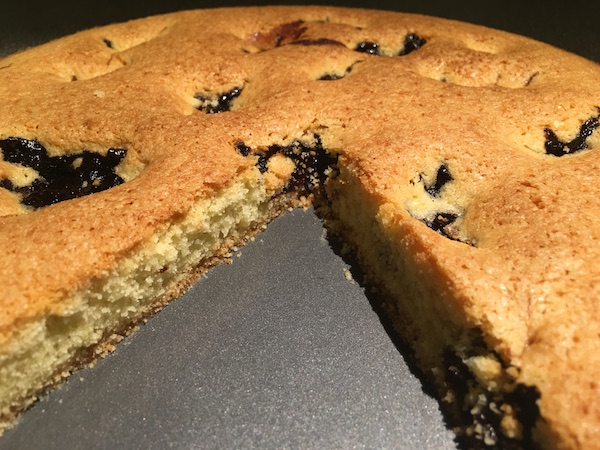 Softy Cake with Jam
If you want a delicious, quick and easy-to-prepare  cake for teatime or breakfast, then this softy cake with jam is right for you!
I prepared it at midnight to have it for breakfast. Making cakes is a great way to release stress from a long day and relax to be able to sleep well. Do you feel the same way?
So I prepared the cake with ingredients I already have at home so I did not really miss anything – just a little of this, a little of that and it came out really delicious! Ideal to eat with the morning calm for a good breakfast.
This softy cake with jam is really one of the easiest to prepare!
Softy Cake with Jam
Ingredients:
130 g cake flour
130 g sugar
65 gr soft butter
65 gr of extra virgin olive oil
2 eggs
1 pinch of salt
Cherry jam to taste (I've used my mother's one, delicious)
Preparation:
To make it right, first, mix the sugar with oil and butter with a spatula until it gets creamy. Add the eggs, then the flour and the pinch of salt. Mix together.
If you are in a rush, you can just put all the ingredients together and go with a mixer.
This mixture should be thick.
Grease and flour a baking pan, then pour the mix into it. Add few spoonfuls of cherry jam on top of the cake. It will tend to dip into the mix.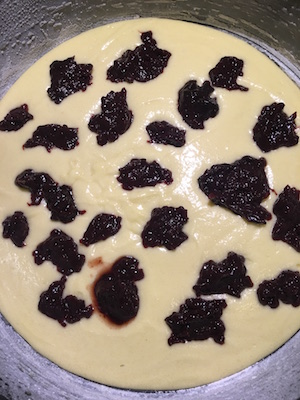 Cook for 30/35 minutes at 180º in the pre-heated oven.
Enjoy your cake at breakfast or with tea.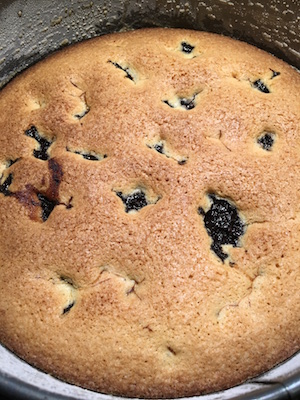 Try this tasty cake recipe. Let me know how it goes by writing in the comments box below. Add some pictures if you like. Thanks!