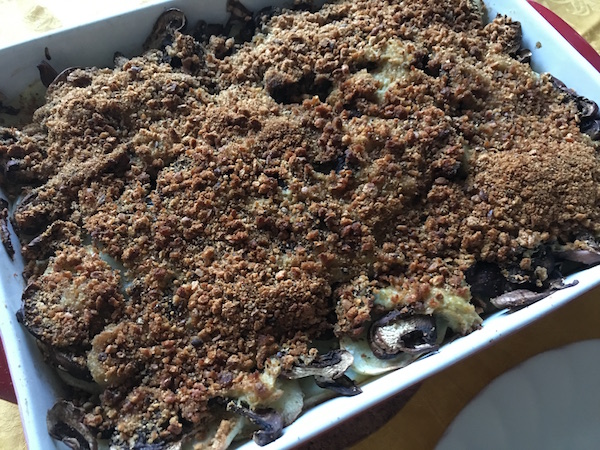 Gratin of potatoes, mushrooms and onions
One of the traditional recipes from the Bari area in Puglia is the "Tiella of Patate e Funghi".
Tiella is the traditional baking pan used when cooking this dish.
The beauty of this recipe lies in its simplicity. It can be made with ingredients that are commonly found in the kitchen: potatoes, mushrooms and onions. How about the taste? The combination of potatoes and mushrooms is really delicious. This dish can be used as starter or as side dish.
If you prefer it richer with a thicker consistency, just add 200 gr of fresh single cream and some  grated cheese.
Gratin of potatoes, mushrooms and onions
Ingredients 
3 large potatoes, not new season ones because will take longer to cook and not melt together.
300 g mushrooms, I used chestnut mushroom but delicious with Oyster mushroom too
2 large onions 
120 ml olive oil 
1 jar of Artichokes pate 
 salt and pepper 
50 g dried breadcrumbs 
Procedure
Heat the oven to 200°C. Slice the potatoes after peeling them.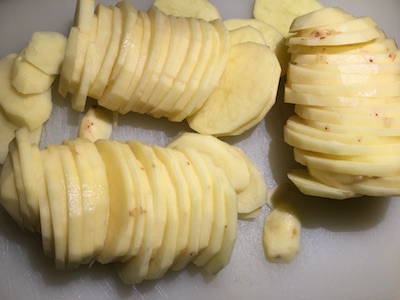 Chop the mushrooms.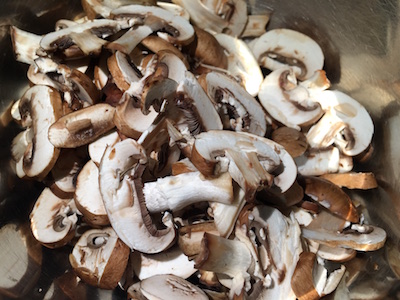 Slice the onion thinly.
Oil a shallow baking dish.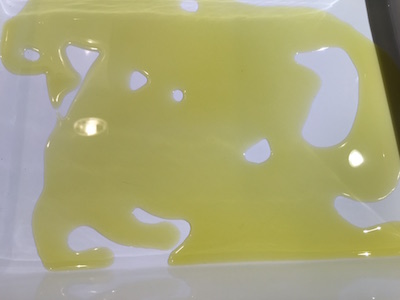 Layer the onions, potatoes and mushrooms in the dish.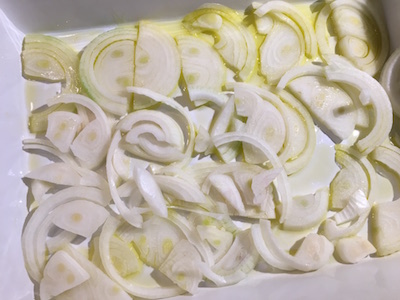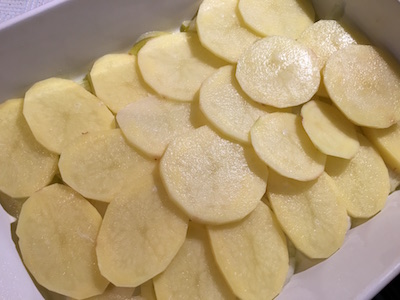 Drizzle each layer with a little olive oil, salt and pepper.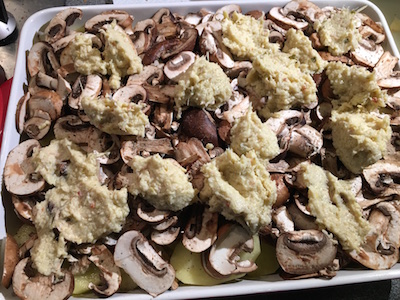 On the top layer put some Artichokes pate. Spread it with a knife.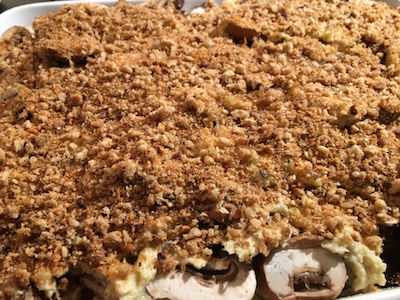 Scatter the breadcrumbs over the top and drizzle generously with olive oil.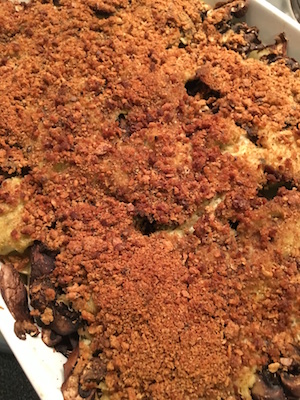 Cover with tin foil and bake for 30 minutes. Remove tin foil  then bake for another 20 minutes.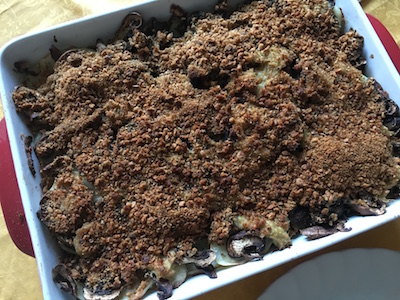 Allow the gratin to stand for a few minutes before serving. 
Enjoy!