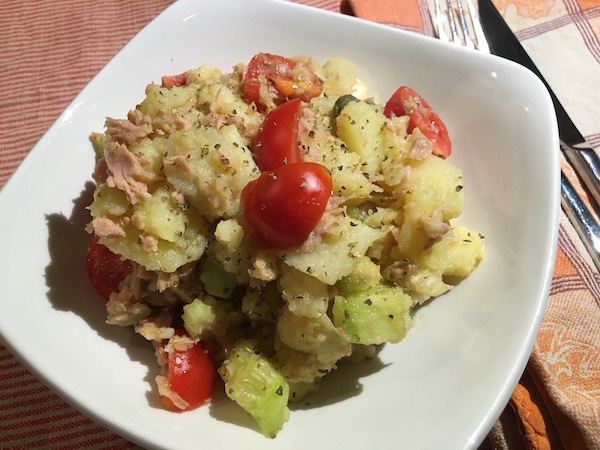 Potato Salad – My Father's Way
One of the dishes that I always eat when I'm spending summer at my parents' home in Italy is "Patenė Arrappetė".
This is a potato salad that's very easy to prepare – but you have to know some secrets to make it perfectly tasty. And I'm going to reveal them to you now 😉
This potato salad is made with different vegetables. My father has always been the one who would take care of gathering and all the cutting  of the vegetables that will be used with the potatoes.
So what does my father put into it?
Potato Salad – My Father's Way
Ingredients for 2 (if the main course) or 4 (as a side dish)
6 medium new potatoes
2 stalks of celery
1 cucumber (at my house we would use "nu Barattidė" typical from Puglia
12 tomatoes
1 can of tuna
a spoonful of capers
salt
Preparation
Rinse the potatoes.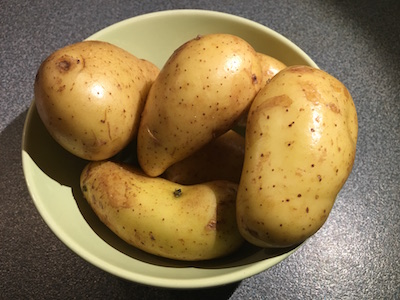 Boil them in a pan for 20/25 min. You will know that they are ready when can put a fork through without effort. It is important to use new potatoes because we don't want mashed ones here 😉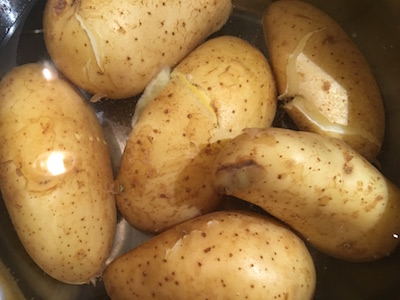 While the potatoes are cooking, start cutting the cucumber into cubes and put them in a large bowl. Cut the celery into strips.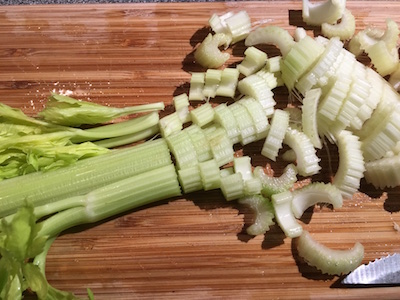 Quarter the tomatoes.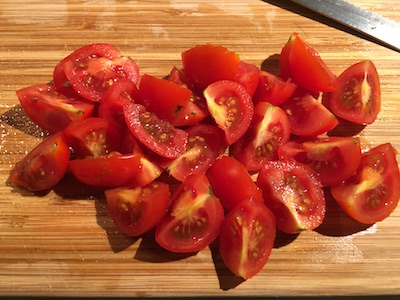 Scoop the tuna from the can. Rinse the capers.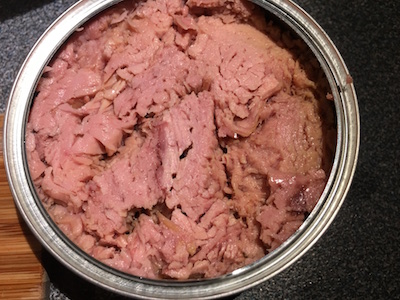 When the potatoes are ready, peel them and slice them into tiny circles. Add them to the bowl with the other ingredients.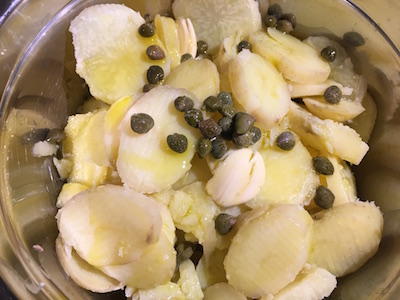 Now add some oil and salt. DO NOT put salt directly on the potatoes because it will be difficult to spread it evenly.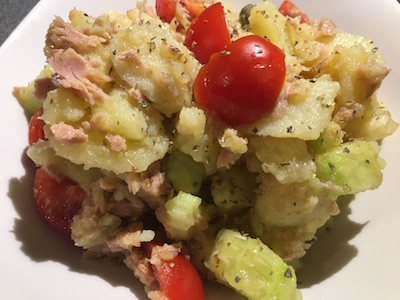 My father always prepares a glass of salted water (Just put some salt in a glass of water and stir until it dissolves.)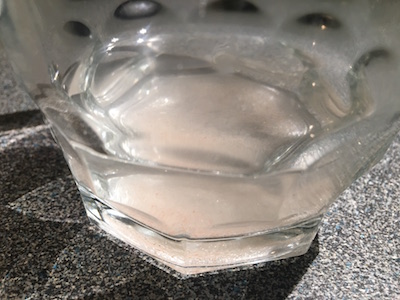 Then pour it over the potatoes a little a time. Mix the salad. Adjust the flavour according to your taste 😉