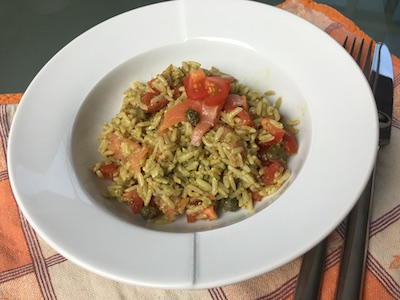 Brown Rice with Green Pesto, Smoked Salmon and Cherry Tomatoes
In my life, I haven't ever met anyone yet, who doesn't like green pesto, smoked salmon or cherry tomatoes…. why don't try to match all of them together then?
Here the results of this tasty experiment: it deserves for sure an A+!!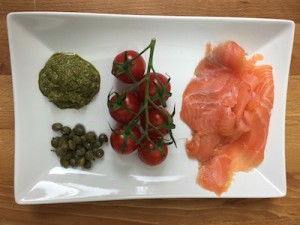 Ingredients for 4 people
250g of brown rice
1 jar of Green Pesto
100g of smoked salmon
8 cherry tomatoes
capers
Preparation
Cook the rice in boiling and salted water, and then drain it, stir with 3-4 spoons of green pesto, the sliced smoked salmon, the cubed cherry tomatoes and the capers… already done! Add some extra virgin olive oil and salt if you find it too dry.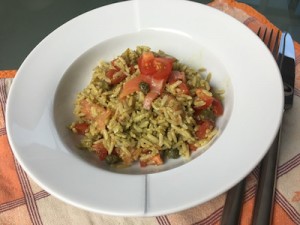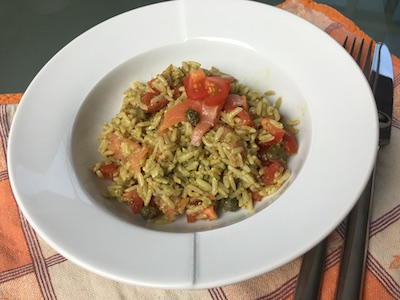 Never seen before an easier and better recipe like this! Enjoy and Buon Appetito!