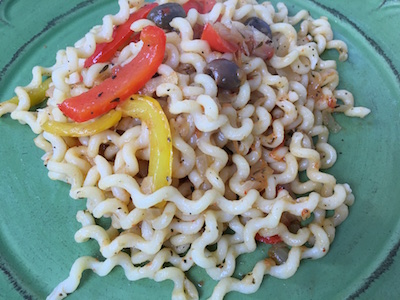 Long Fusilli with Olives, Peppers and Vegetables
Long fusilli with olives, peppers and vegetables is a flavourful first course that's easy to make, you will like it for its zestiness. It is a recipe that I learned to make when I was living in Verona. You will use a few ingredients that when combined, explodes with flavor. You can also use Fusilloni or Penne for this dish.
INGREDIENTS
for 4 people (even though we were 3 when we eat it 🙂
500g Fusilli Lunghi
4 tbsps Extra virgin olive oil
2 onions, thinly sliced
2 clove  garlic
1 tsp crushed chillies
1 large yellow or red pepper
200g fresh ripe plum tomatoes
90g stoned green olives
1 tsp dried oregano
2 tbsps fresh basil leaves, torn by hand into small pieces
Freshly grated parmigiano reggiano cheese to taste
Salt and pepper
PREPARATION
Put the olive oil and onions in a large saute pan over medium to low heat. Cook until the onions have softened and turned a rich golden colour.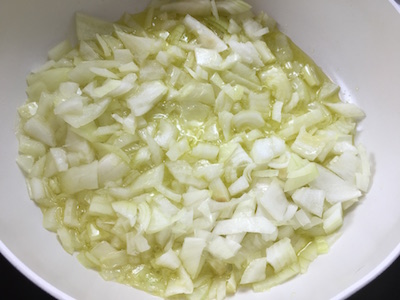 Raise the heat to medium-high and stir in the finely chopped garlic and crushed chillies. Saute for about 30 seconds.
Pour 5 litres of water into a large pot and place over  high heat.
Core the peppers, take off seed and white veins and cut into strips 1 cm wide.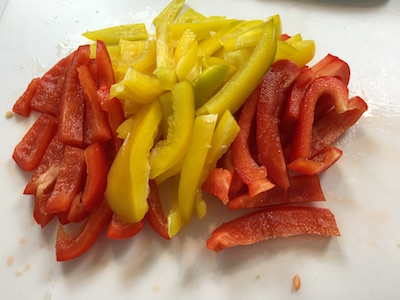 Add the strips to the saute pan with the sauce and cook, stirring occasionally, until they are tender: about 5 —6 minutes.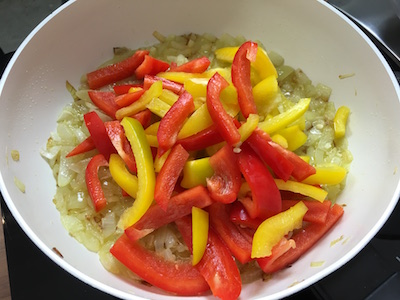 Put in the tomatoes and cook until they are no longer watery: about another 5 —6 minutes.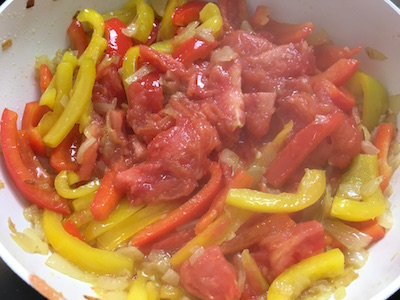 Season with salt, stir in the olives, capers, oregano and basil, and after about 30 seconds remove from the heat and set aside.
When the water for the pasta is boiling, add 1 tablespoon of salt and drop in the pasta all at once, stirring until the strands are submerged.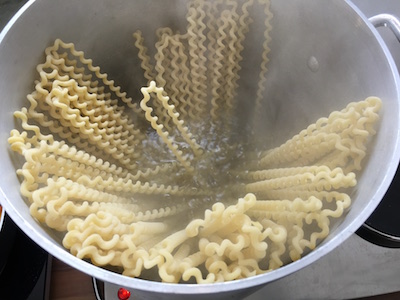 When the pasta is cooked al dente, drain and toss with the sauce, adding the grated cheeses.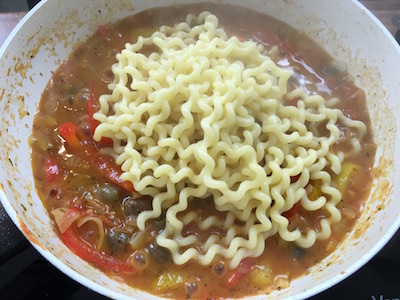 Taste for salt and serve at once.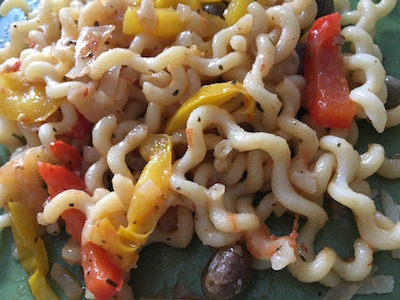 Enjoy!